Actress Bella Thorne continues to be candid with her millions of Instagram followers. This time, she shares a topless photo of herself.
The 20-year-old actress shared a racy new photo of herself totally topless with her fans, and it's definitely turning some heads.
Thorne, who was seen flaunting her figure in a bikini on Snapchat just days prior, shared the revealing photo on her Instagram account, the Daily Mail reported.
Clad in blue bottoms, a simple necklace, and a full face of makeup, the "Famous In Love" actress put her fit physique on display in the sexy photo, in which her arms cover her breasts so as to not violate Instagram's posting standards. In other words, there's no #FreeTheNipple on display here, while captioning the photo: "Happpppy Sunday."
For anyone familiar with the boundary-pushing star, the skin-baring social media moment is obviously nothing new from Thorne.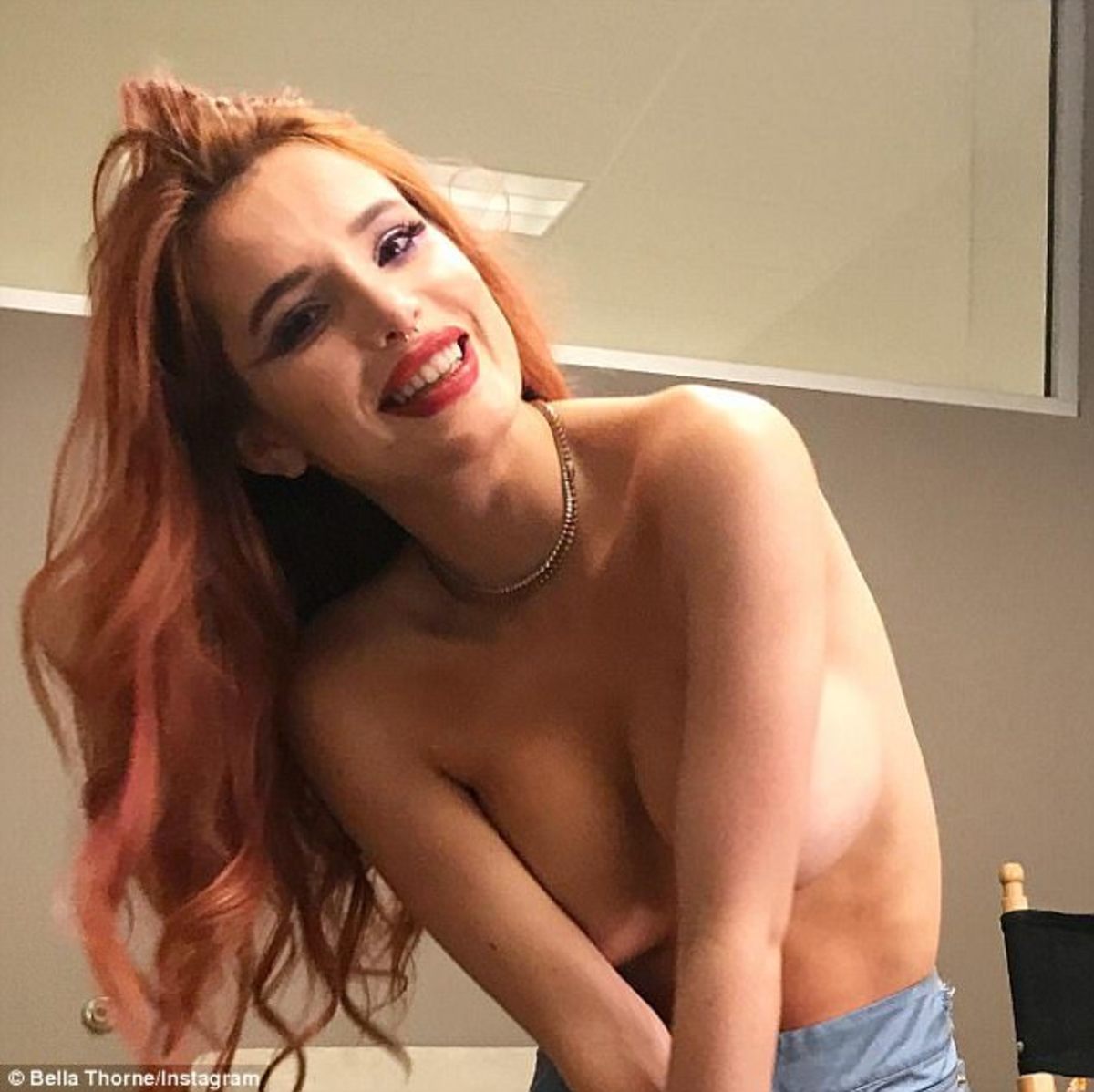 Of course, the photo quickly went viral, garnering more than 500,000 likes. Several social media users commented on the post, some in support and others — not so much.
"Why you are showing your boobs on the internet?" asked one Instagram user. "Keep some things private! You are showing your boobs to anybody? Is it nice?"
"I think you're talented and funny naturally," wrote one fan. "The less Hollywood the better."
"Ur beautiful just the way u r so dont ever change," added another.
"You are sooooo weird and I love it soooo much I am a really big fan of yours #team weird Love u," another fan commented.
"Will u go to prom with me," asked one bold user.
The post comes amid rumors that the actress is dating 30-year-old Mod Sun, who she's been seen getting cozy with on Instagram.
She was also linked to YouTube star Tana Mongeau, who Thorne was snapped making out with at her 20th birthday party. The two young women flaunted their relationship on social media, sending fans into a near-constant tizzy.
Sources: Opposingviews,  Daily Mail