Barron Trump is all grown up. 
Barron had onlookers shocked as he emerged from Trump Tower in New York City, revealing his 6-foot-7 stature.
The former first son was photographed in the Big Apple alongside his mother, Melania Trump, towering over her 5-foot-11-inch frame. The rarely-photographed youngest son of Donald Trump is already well over 6 feet tall even though he only just turned 15 years old.
In the photos, Barron walked next to his mother, holding her vintage limited edition orange Louis Vuitton bag while she walked with an $11,000 black Hermes Birkin bag.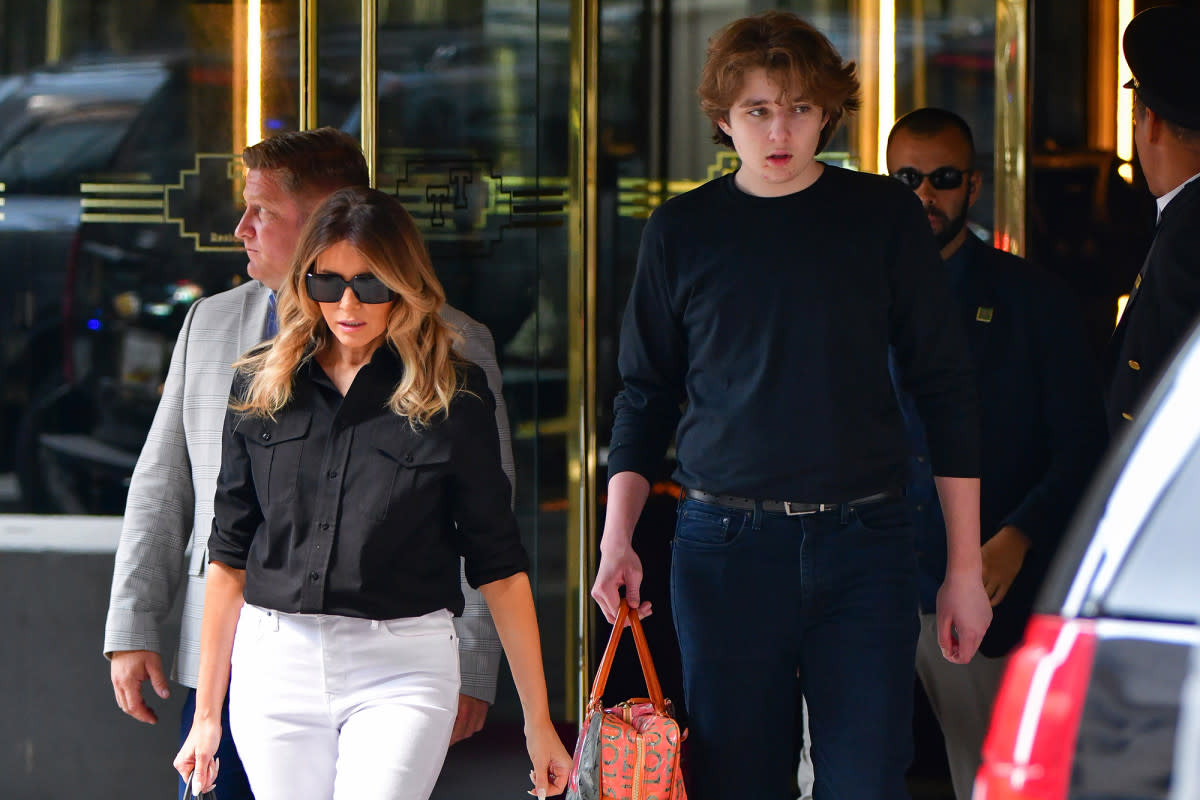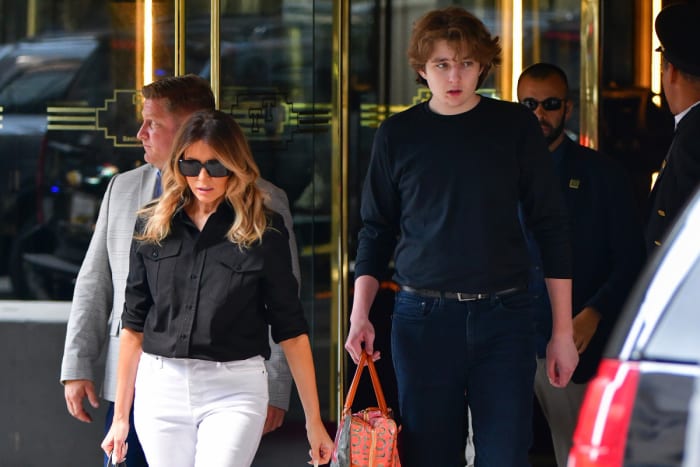 His mom, Melania, noticeably shorter than him, walks beside her son in a black button-down shirt, white pants, and white red-bottom Louboutin shoes. The former First Lady carries a sleek black Hermes bag while Barron holds her vintage orange Louis Vuitton bag for her.
The teen was wearing a dark, long-sleeve T-shirt tucked into his jeans, also showing off how much he cares for his mother, with the Daily Mail saying he was carrying her bag for her as they made their way to the car.
The Trump family has kept a generally low profile since President Trump left office — but nonetheless has been spotted in public on a few occasions.
Ivanka has been spotted in recent months, taking a stroll on the beach in May, and, in June, rocking a peach crop top in Miami on one occasion and a vibrant yellow cut-out dress on another.
Melania donned a sleeveless polka-dot dress at a brunch she attended for Mother's Day back in May.
Sources: OpposingViews, MSN