A woman walking into a Mobile convenience store was attacked and slammed to the ground by a man who took her car keys and then walked toward her car parked just yards away.
That woman fought back, and the attacker, later identified by police as Brandon Young, then calmly left the scene. It all happened Saturday night at the Chevron at Azalea and Michael Boulevard.
Young is charged with Robbery 3rd, which is a felony. The victim's family is thankful she's ok.
Chevron's surveillance cameras captured scary moments on Saturday for this 28-year-old woman, whose name we are not releasing at this time.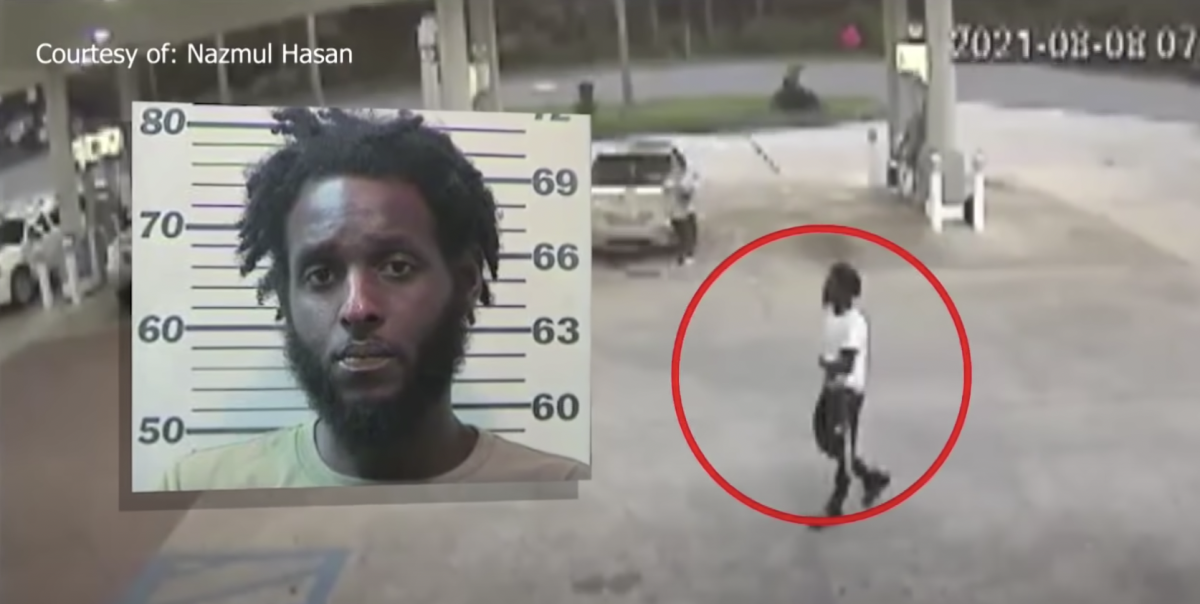 As seen in the footage, the woman was at pump 6 at the Chevron station on Azalea Road as Young wandered around the parking lot. After she got out of the vehicle and began making her way toward the gas station store, Young saw an opportunity and ambushed the woman.
Taking her by surprise, Young grabbed her by the waist and hoisted her into the air in an alleged attempt to rob her.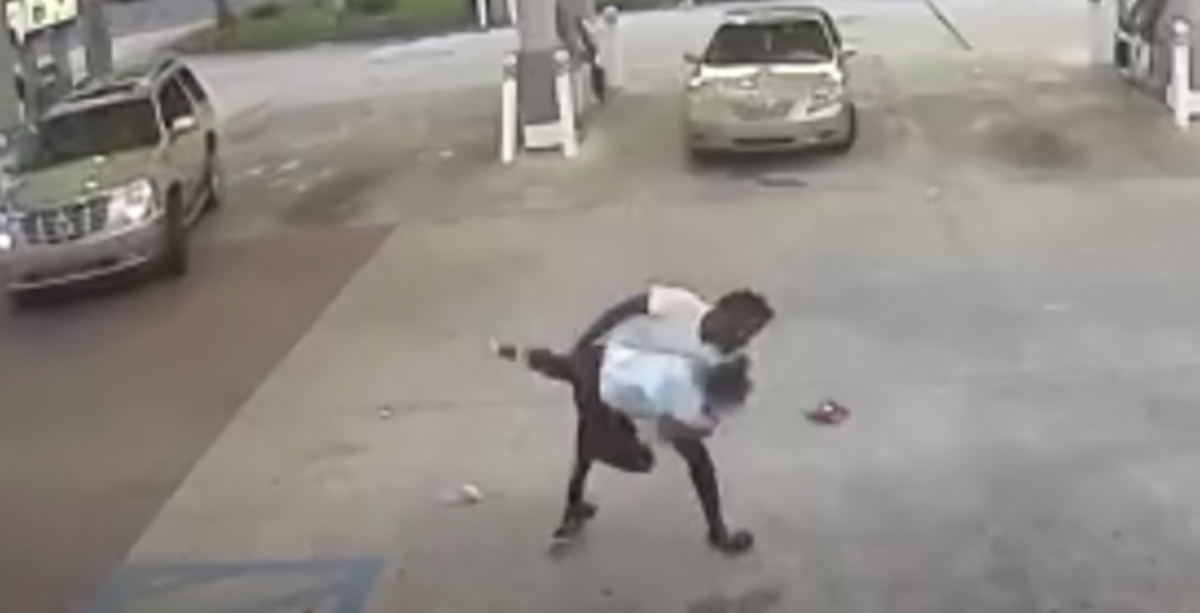 Unfortunately for the would-be robber, his intended victim wasn't about to go down without a fight. Instead, the unnamed 28-year-old woman made a desperate attempt to fight off her attacker. As she tried to break free from Young's grasp, her shoe is seen falling off as she is dangled above the ground, the Daily Mail reported. She then appears to slap Young across the face before being thrown to the ground.
After hitting the pavement, the woman immediately gets up, grabs her belongings from the ground, and chases after her attacker, WKRG reported.
The pair then have a quick interaction again before Young walks towards the woman in a threatening manner as she backs away in fear. Young attempts to grab the woman one more time before she finally runs towards the store as the man flees the scene.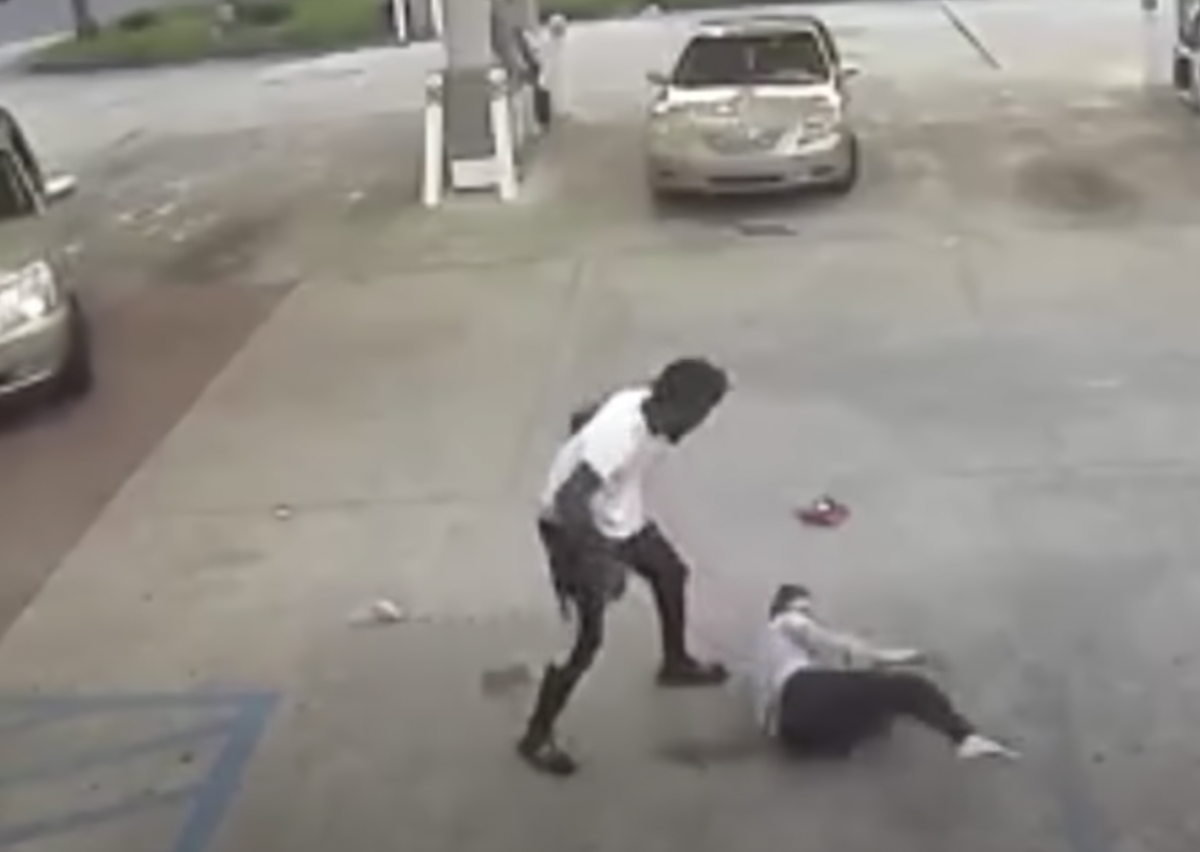 She ran towards him, and they stood face-to-face before she ran off.
Fortunately, Young was not able to take the car.
The victim's stepmother posted the video on social media warning other ladies to be careful. The post has been shared nearly 10,000 times.
"It just scares me all the time up here. A lot of things go on up here and I need a police officer up here all the time to protect my customers protect me too," said the manager of the Chevron station, who did not want his face shown.
Authorities say Young was arrested on a charge of third-degree burglary. He is being held in jail on a $3,000 bond.
Watch the entire footage of the attempted robbery here: WKRG/Youtube
Sources: OpposingViews, Daily Mail,  WKRG