Being a celebrity is not easy. Having all eyes on you no matter what you do would be tricky — especially when people are looking for flaws. So it's natural for most of these celebs to edit their photos before posting online.
That's why when the oldest Kardashian sister shared unedited photos of herself in a bikini, she immediately received tons of positive attention. Unlike the photos that appeared online of her sister Khloé, these pictures of Kourtney Kardashian are getting positive feedback from fans because they show off an often less-celebrated physical feature of the reality star: cellulite.
In a photo posted on the Poosh Instagram page, Kourtney Kardashian flaunted the cellulite on her butt as she walked away from the camera lens, dressed in a thong bikini and red strappy heels.
The 42-year-old Kardashian shared several photos in the same $113 GCDS patchwork bikini and matching red bucket hat over the holiday weekend,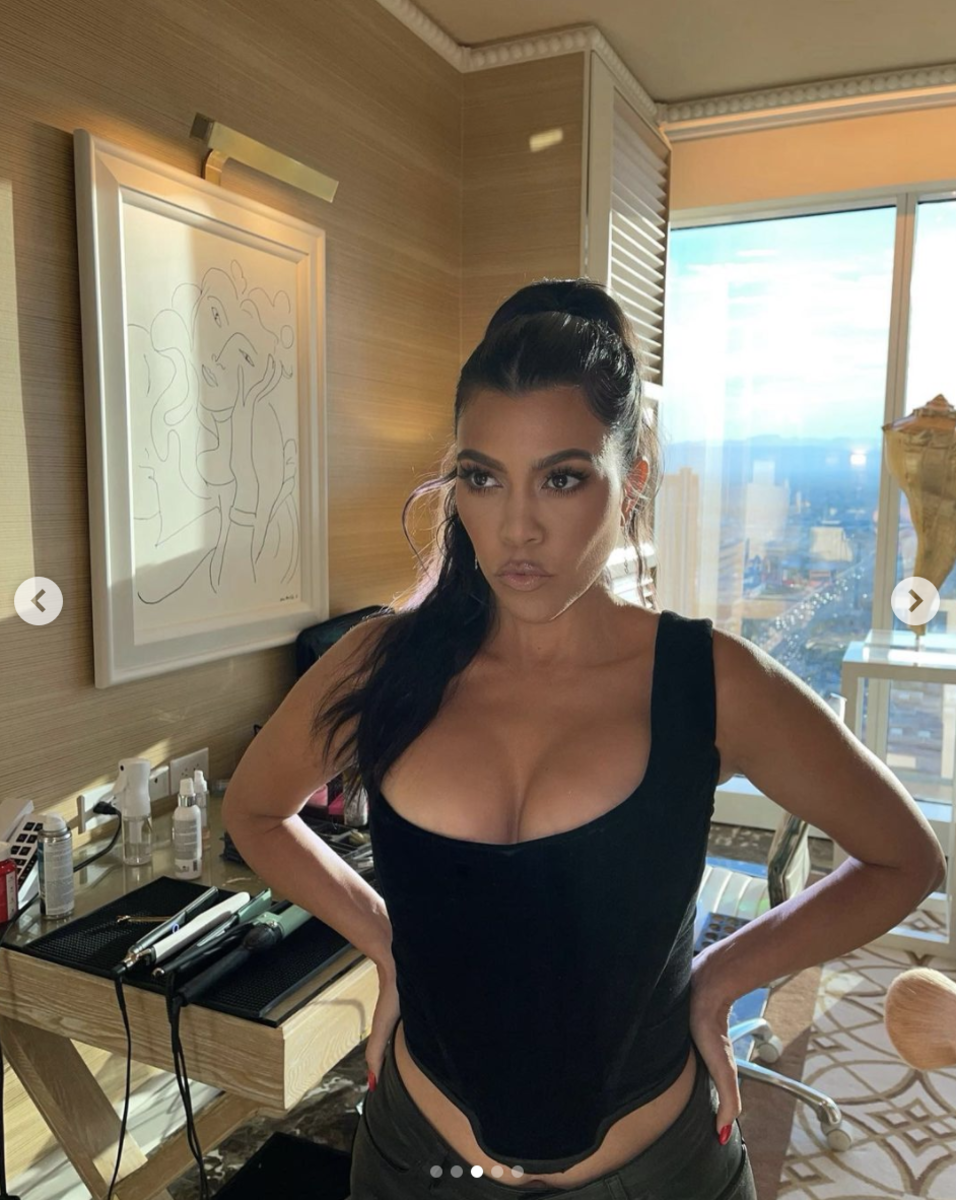 The pic featured Kourtney in a string bikini, heels, and a bucket hat. She can be seen walking away from the camera, and her round bottom is speckled with the telltale divots most people recognize as cellulite.
"Talk about an instant butt lift," the Poosh account posted before adding that fans could follow the link on the account's bio to get tips from Kourtney's personal trainer for rounding out their bottoms at home.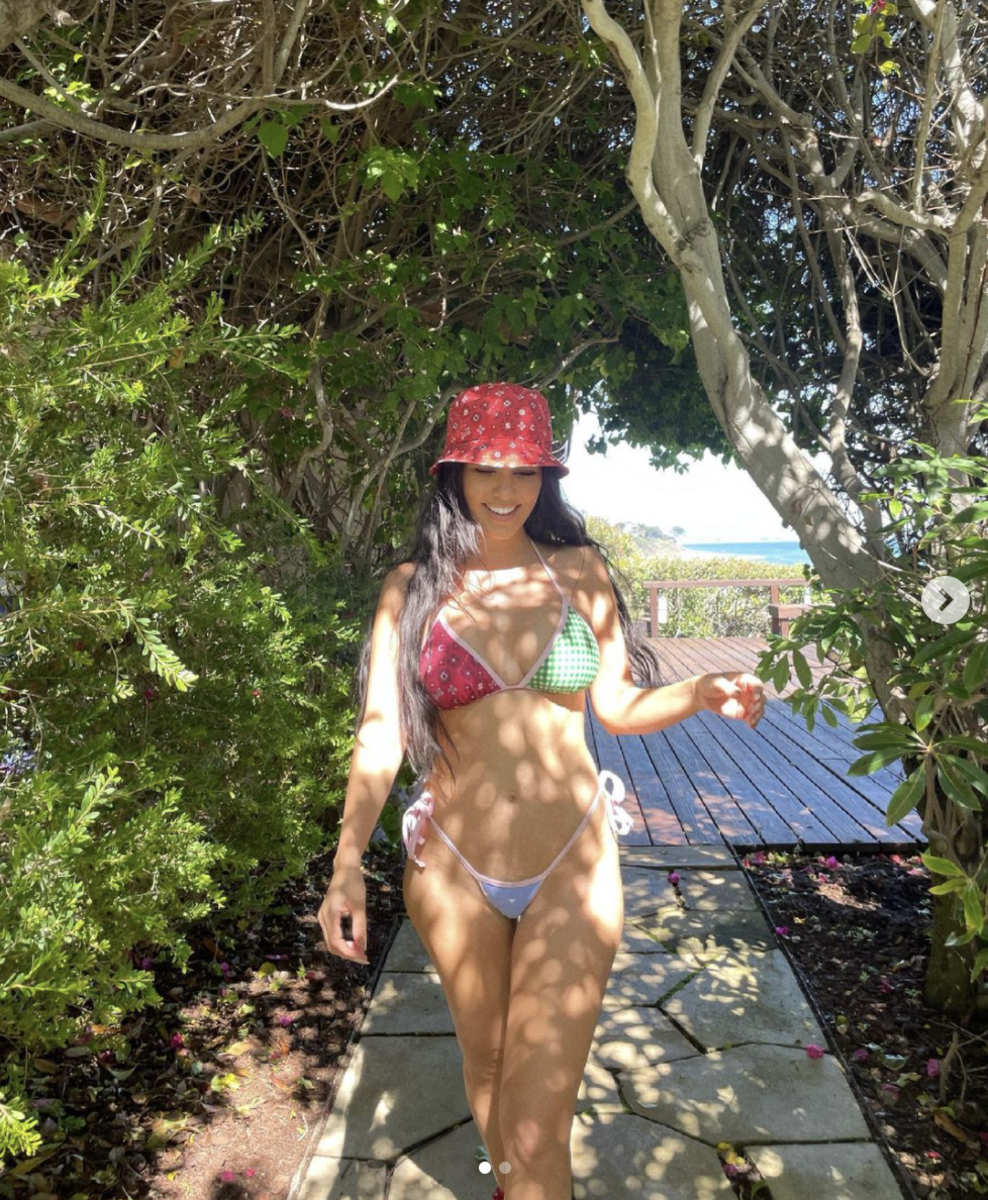 The Kar-Jenner gang catch a lot of heat for sharing overedited photos of themselves on social media, so fans welcomed this new image with open arms.
One fan wrote, "unedited, OMG I love her" with a heart emoji, while another posted "Okay finally an unedited Kardashian" with a series of clapping hand emojis.
Based on their responses, it's clear that her followers supported her choice to share her body in its natural state, which makes us wonder if maybe more Kardashians will start doing the same.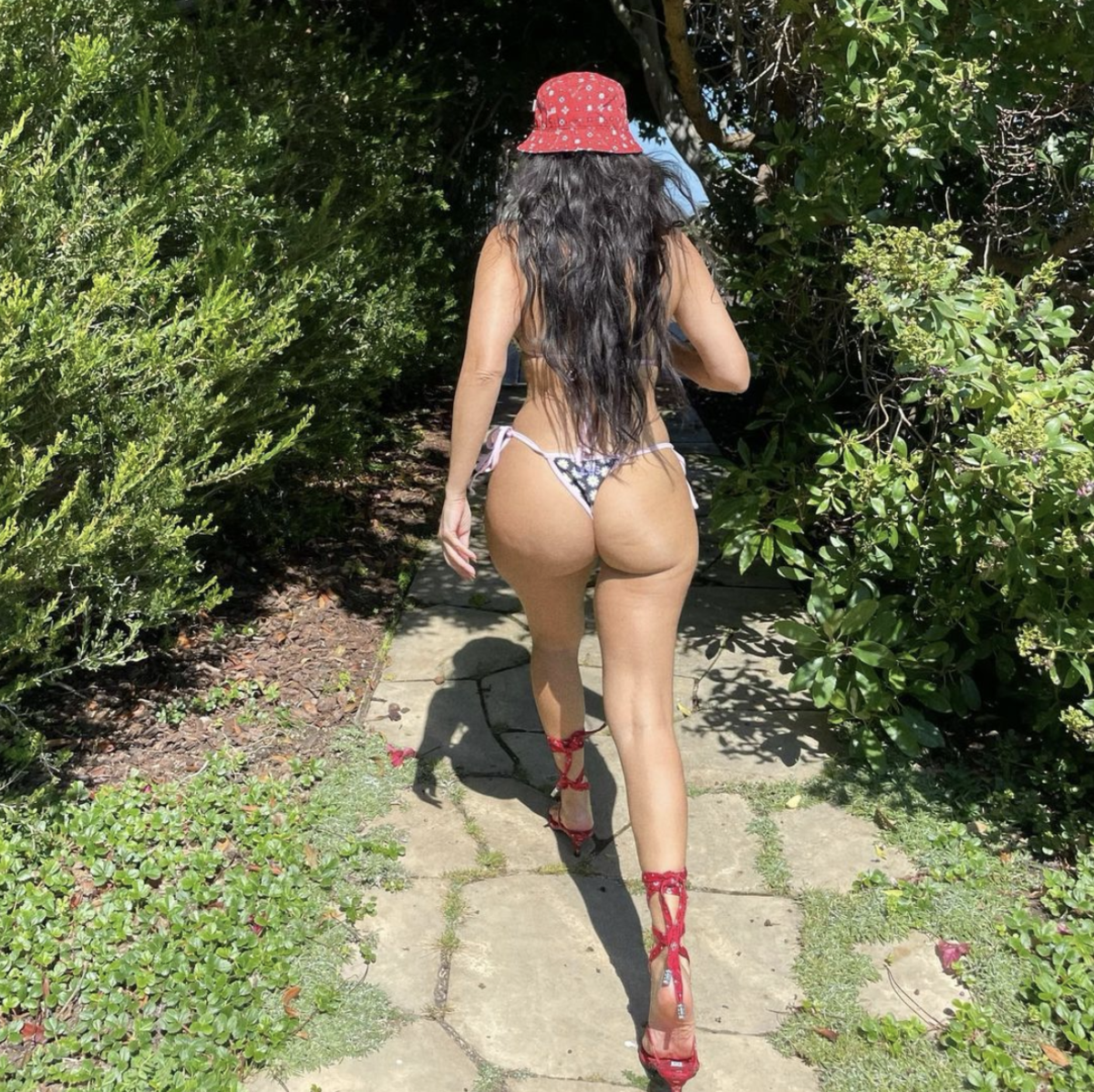 Naturally, experiencing the miracle of life is going to physically change a woman's body — it's only natural! While many celebs hide from this reality, the 42-year-old is embracing her unedited body in a series of new pics!
I just love seeing how happy she looks!
Sources: OpposingViews, Page Six Style