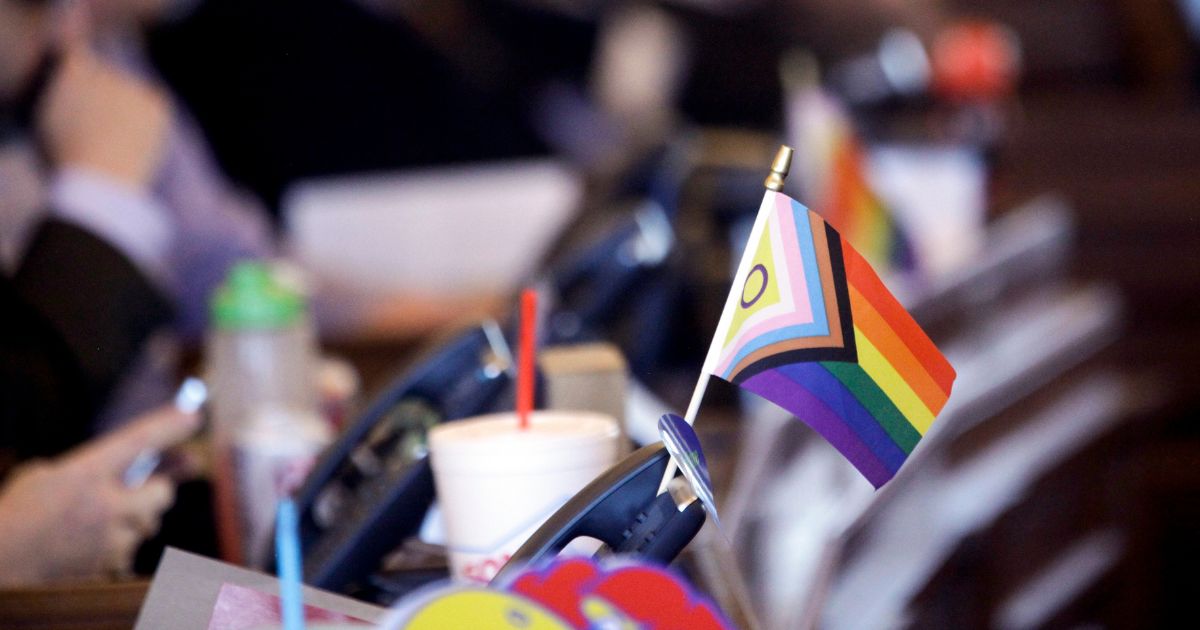 A report on social media claims that a patient at a hospital in Portland, Oregon, was denied cancer treatment this summer because of negative comments she made about transgenderism.
According to the website RedState via the X account Libs of TikTok on Wednesday, the woman — identified only as Marlene to protect her — had been a patient in an Oregon Health and Science University (OHSU) clinic.
The woman told Libs of TikTok she was told to undergo "re-education" after she criticized the clinic's public presentation of a transgender flag.
A woman receiving cancer treatment at @OHSUNews was told she can no longer be a patient at the clinic after she sent a message criticizing a trans flag hanging prominently at the entrance.

She told us that they requested she go for "re-education" and she refused. pic.twitter.com/WdAvRoYoMV

— Libs of TikTok (@libsoftiktok) August 2, 2023
Two messages — one by the patient and one by the hospital system — were posted by the Libs of TikTok, but the authenticity and timing of each could not be confirmed.
One message apparently is from the patient, saying she believes "sexed bodies to be a reality."
"I do not feel comfortable … with that enormous transgenderism banner hanging like a Nazi flag behind the reception desk," she wrote. "Where is the Flag for women? For children?"
The patient said the flag is a symbol of disdain for her gender.
"I have been threatened on Twitter by transactivists with rape and death – so it is daunting to go for treatment with that banner proclaiming that what I am – an adult human female … is a mere opt-in category for any … nonconforming male and not a reality in itself.
"Women are being told, once again, what we are and what we may be, is to be defined by men who have some preferences they'd like enforced, which include bepenised men claiming every female right to privacy and protection from male pattern sexual violence."
A snippet posted with the other message said Marlene would be "discharged from receiving medical care" at the facility — the Richmond Family Medical Clinic in Portland.
"This action is being taken because of ongoing disrespectful and hurtful remarks about our LGBTQ community and staff," continued the message, which contained an OHSU logo at the top and was dated 6/29/2023.
"The provider staff at the Richmond Clinic will continue to provide for your urgent healthcare needs until 7/29/2023," the message said.
The message said Marlene was "dismissed from all OHSU Family Medicine clinics."
No background or context for the case was provided.
Chaya Raichik, who operates Libs of TikTok, added a coda to the saga:
I spoke with Marlene today and she said she would like to explore actions she can take against the hospital. If you or someone you know can help her- please dm me https://t.co/RsqyrlirUG

— Chaya Raichik (@ChayaRaichik10) August 2, 2023
"I spoke with Marlene today and she said she would like to explore actions she can take against the hospital. If you or someone you know can help her- please dm me," Raichik wrote on Wednesday.
Meanwhile, a watchdog group is demanding answers about the situation, The National Desk reported Friday.
"We know cancel culture can cost people their jobs. Now, it can cost you your life," wrote the group, New Tolerance Campaign (NTC).
Gregory T. Angelo, president of the NTC, told The National Desk in a statement that "medical tyranny" is not an isolated issue and that people nationwide should be concerned about the reported Portland incident.
"If people in need can be denied medical care because their views don't align with leftist dogma, then we have entered a dark new era of cancel culture that — quite literally — has deadly consequences," Angelo said.
A spokesperson from the OHSU system declined comment to The National Desk on Friday, citing patient confidentiality. However, the spokesperson said patients are entitled to receive discrimination-free medical care.