We've all had days when it feels like nothing is going right, and that's exactly how Thursday began for Melissa Simms of Pell City.
Not only was Melissa exhausted and stressed, but she and her husband Caleb were running low on funds. Melissa underwent several surgeries that drained their bank account, and the couple had to split the last $10 they had in their pockets for gas money. She didn't even know how her family would eat that night.
Later that day, Melissa and one of her sons went to the doctor for her follow-up appointment. When Melissa arrived at the doctor's office, she learned her co-pay was more expensive than she had originally thought — and she didn't have enough money to cover it.
Clearly panicked and unsure of what to do, Melissa had to see the doctor regardless, so she left her son Trey in the waiting room.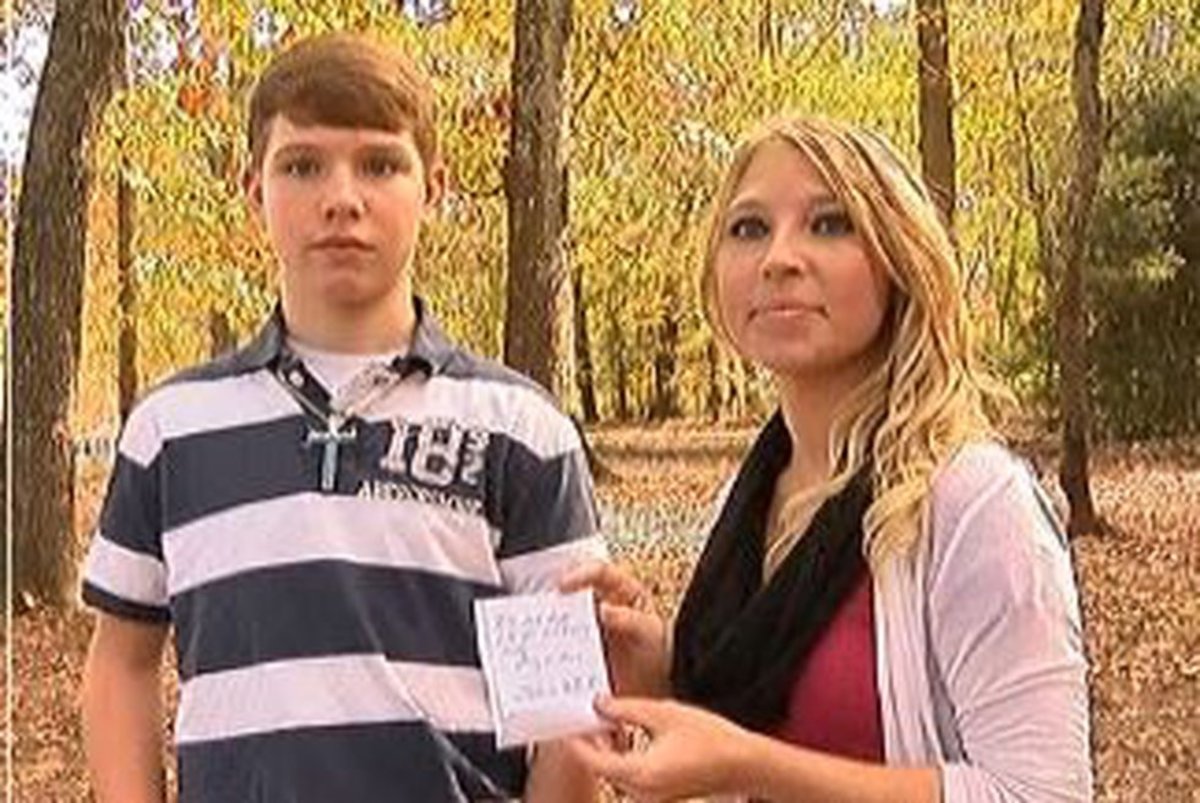 With his mother out of sight, Trey was surprised when another female patient approached him. She handed him a sealed envelope and told him to give it to his mother.
When Melissa returned, Trey handed her the envelope. She couldn't believe what she found inside — and the mysterious stranger was gone.
When Melissa opened the envelope, she found a $100 bill and a handwritten note inside. It read:
"I've had days like you're having today. Hang in there."
At the bottom of the note was the Bible verse, Joshua 1:9:
"Have I not commanded you? Be strong and courageous. Do not be afraid; do not be discouraged, for the Lord your God will be with you wherever you go."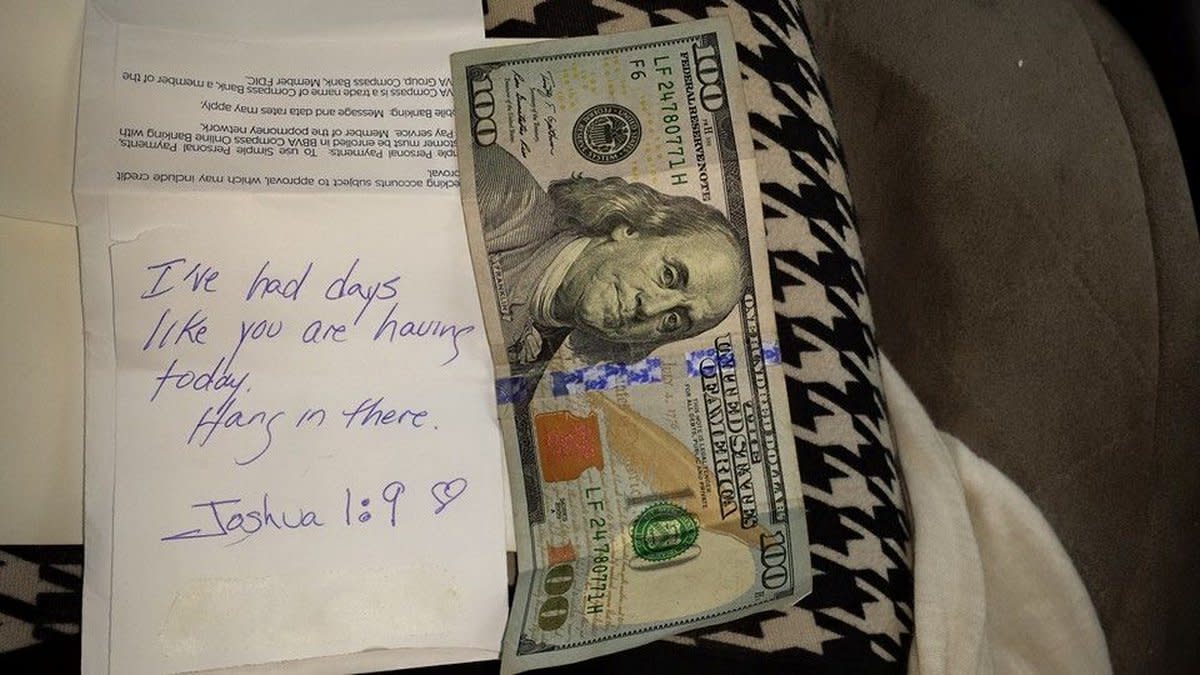 Those words of encouragement were just what Melissa needed! A tear of joy immediately filled her eyes.
"It is a complete feeling of peace, just like everything is going to be OK," said Simms.
Melissa wrote about the special encounter with an "earthly angel," and shared it on Facebook via the What's Happening In Pell City page. There, the stranger's kindness touched many hearts and the story quickly went viral.
It doesn't always come in the form of $100, but God is constantly sending signs to remind us He is with us, even when times get tough. Just as the Bible verse Melissa received says, trust in Him – He's always with you!
"We are hard pressed on every side, but not crushed; perplexed, but not in despair; persecuted, but not abandoned; struck down, but not destroyed." 2 Corinthians 4:8-9
Sources: OpposingViews, WBRC