These parents refused to abort their baby, even though they knew he would be "deformed." Take a look at him now.
It was the happiest day for Sara Heller and her partner Chris Eidam when they discovered they would soon become parents. When the Nebraska couple first saw their positive pregnancy test, they were unaware of what Heller's initial ultrasound would reveal.
At 24 weeks, Heller's doctor asked her to go for her routine ultrasound scan. The results came as a shock to both Heller and Eidam because they weren't expecting their baby would have a deformity.
The couple knows their little boy is perfect. But doctors suggested an abortion after finding out the boy would be born with a severe cleft palate. And since then, strangers have made rude remarks. But one kind gesture from an anonymous angel helped restore this inspiring family's faith in humanity!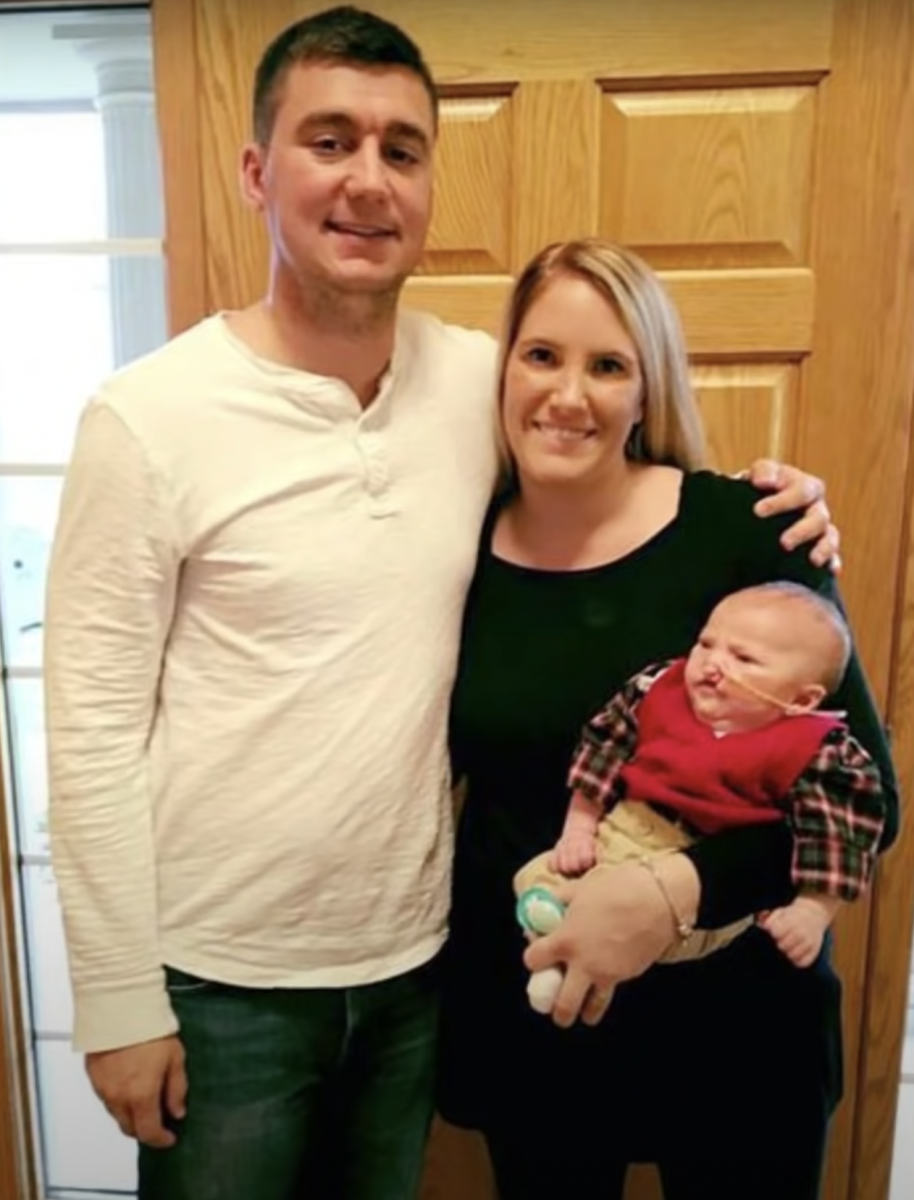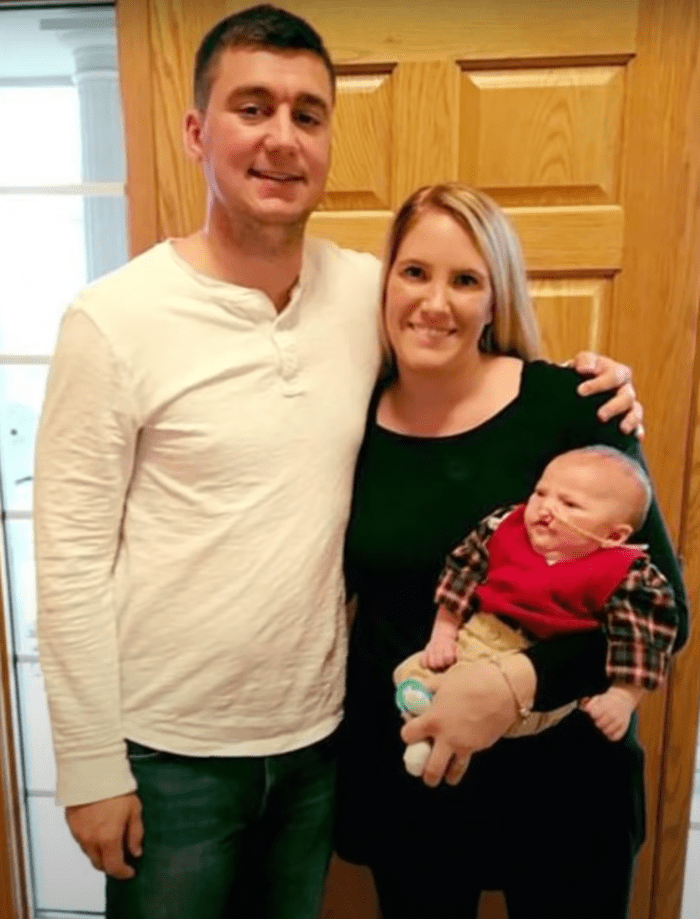 Doctors discovered their son, Brody, suffered from a bilateral cleft lip and palate.
"They asked us if we wanted to keep the pregnancy," Brody's father, Chris, said.
Thankfully, Heller and Eidam knew a facial deformity made their son's life no less valuable.
The condition meant Brody would face a series of surgeries and possibly therapy to learn to eat and talk. But his loving parents were more than willing to tackle those challenges.
Heller also decided that they will use this opportunity to educate people and change the way people look at babies with cleft lips. And she was proud of her baby.
She told Today, "It is OK to be proud of your baby no matter the circumstances. We wanted to change what ultrasound/newborn/ first-year pictures on our Facebook/Instagram accounts looked like. We wanted to spread awareness of cleft lips and palates."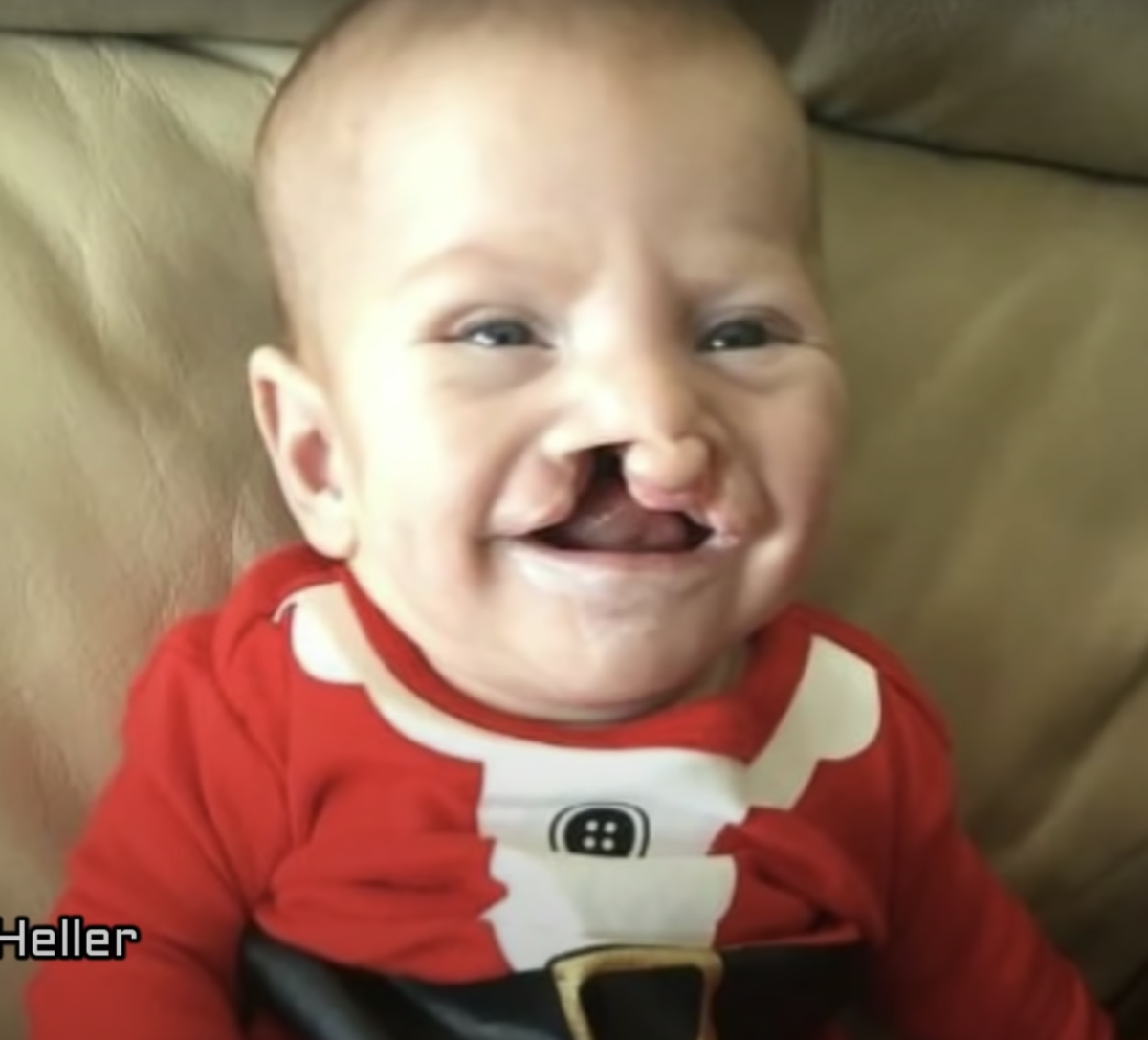 In addition to being born with a severe cleft palate, Brody also has a form of chromosome deletion. This very rare genetic mutation can present some special needs. There are only about 9 other known cases like Brody's in the world.
Heller and Eidam decided to share as many photos of Brody as possible, along with as much information on his condition as possible. Their hope is to help change the perceptions out there about physical differences like cleft lips and palates.
"It is OK to be proud of your baby no matter the circumstances," Heller said.
Heller posted his pictures on her social media accounts, telling people how beautiful her little boy was. Since she had planned to raise awareness about cleft lips and palates, she hadn't expected her son to get trolled.
"What's wrong with his face?" an Instagrammer wrote after Heller posted a photo of Brody. The mother didn't know how to respond to the comment. She recalled:
"I wasn't prepared to defend my 3-month-old and why he looks 'different' from other babies."
A few hours after reading the negative comment, Heller went to dinner with Brody and her friends. While her girlfriends played with her little one, the server brought a folded napkin and placed it on their table.
Heller looked at the server with raised eyebrows and then proceeded to open the napkin. Inside, she found a check worth $1000 with the message, "For the beautiful baby." Heller recalled:
"Tears fell from my eyes immediately, and the happiness my heart felt is indescribable."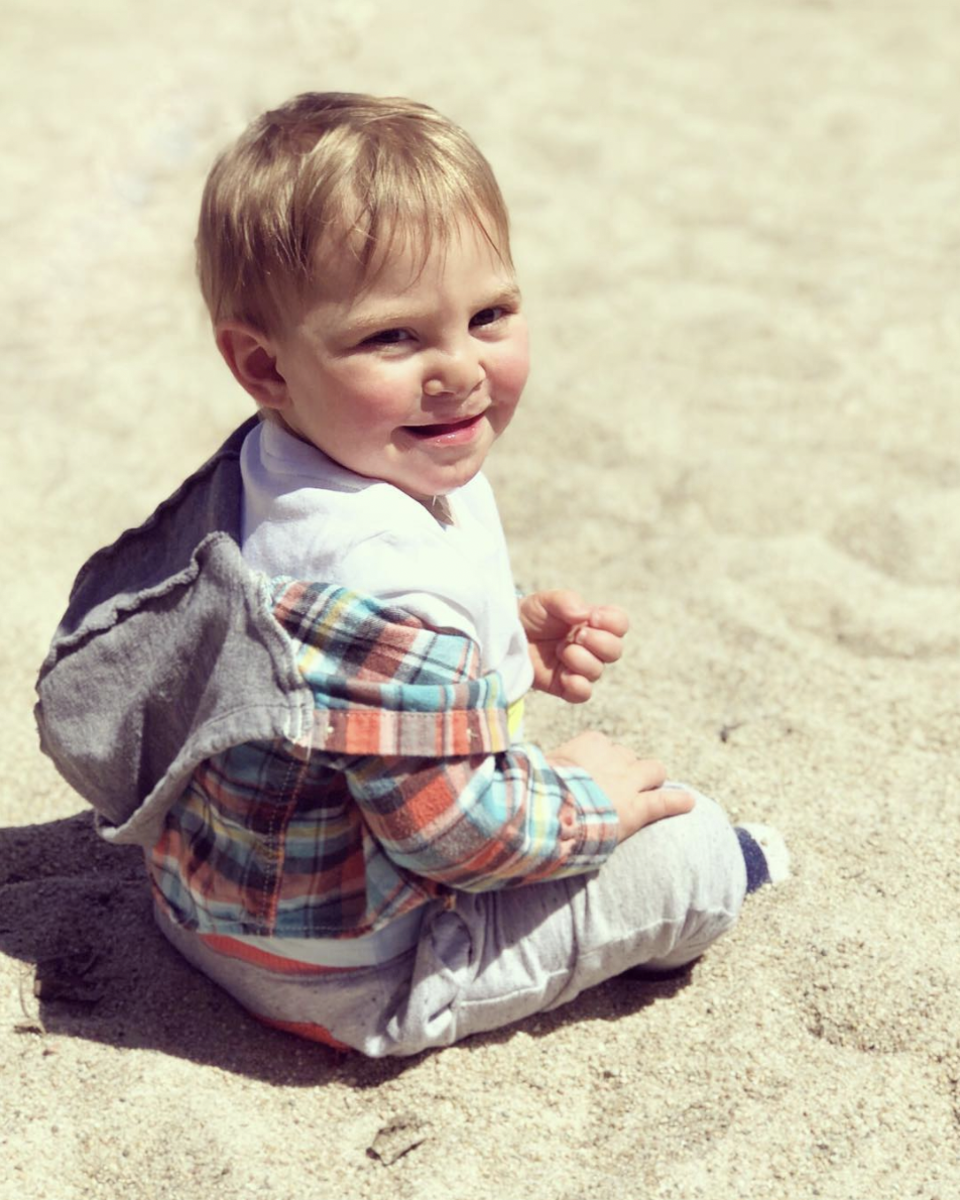 Meanwhile, she also believed arguing or fighting with internet trolls wasn't the right option. Instead, she decided to educate them and expected her son to do the same after growing up. Heller said:
"I will want him to educate, to be an advocate for younger cleft kids who don't have their own voice yet."
With their doctor's approval, Heller and Eidam had planned to get surgeries done to fix their little one's lip and palate. The money gifted by the stranger at the restaurant paid a part of Brody's medical expenses. Heller expressed her gratitude, saying:
"The generosity of a complete stranger restored our faith in humanity."
Soon, the doctors fixed Brody's smile after he underwent multiple surgeries. However, the little one had difficulty eating while he was on the road to recovery.
Since Heller shared her son's journey on Instagram and Facebook, she has received support from people countrywide. Netizens said they prayed that Brody recovered quickly. They also sent motivational messages to Brody's hardworking parents. Heller said:
"Being Brody's parent has taught me that people care. Strangers all over the country want to hear his story, and they want to pray for him."
After receiving immense love and support from her followers, Heller felt motivated to share Brody's inspirational journey on Instagram and Facebook. She felt proud of her son for overcoming many obstacles at a young age.
Watch the video below for more details:
Sources: OpposingViews, Instagram/Saheller, Today