Two years ago, a photo of the three girls, each dressed in vintage-style gowns and embracing each other, touched hearts around the world.
Each girl was battling a different type of cancer at the time.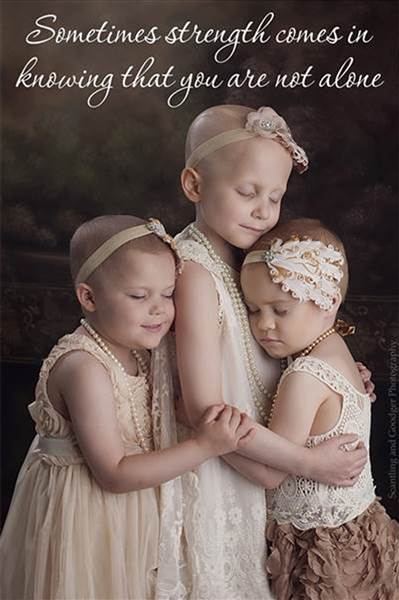 Scantling Photography
The girls met again months later for another photo shoot after learning each was in remission.
Then, earlier this year, photographer Lora Scantling helped bring the families together again under happy circumstances.
"We decided to do it holding the original picture this year so everyone could see how much they have changed! All three girls are doing great and are still cancer free/in remission," Scantling told TODAY.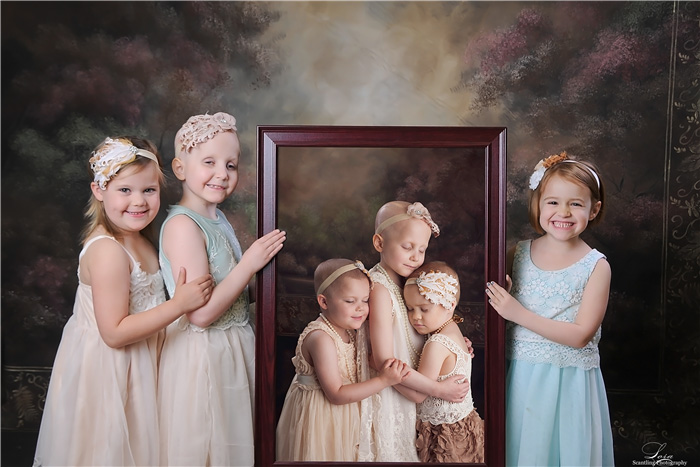 Scantling Photography
"We all love getting together! I love seeing the girls with each other!" Scantling said. "The bond they have is incredible and it's really neat that they understand that their picture has been seen all over the world and that they have made a huge difference for childhood cancer awareness!"