A video that shows a Black University of Virginia student shouting at white people to leave a campus center has gone viral.
In the video posted on Twitter by the conservative group Young America's Foundation, a Black woman with Caucasian hair weaved down to her butt made a "public service announcement", saying she was "uncomfortable" by "too many white people" in the Multicultural Student Center.
Claiming it is a "space for people of color," the woman urged all white people to leave the building.
"If y'all didn't know, this is the MSC, and frankly there's just too many white people in here," she shouted.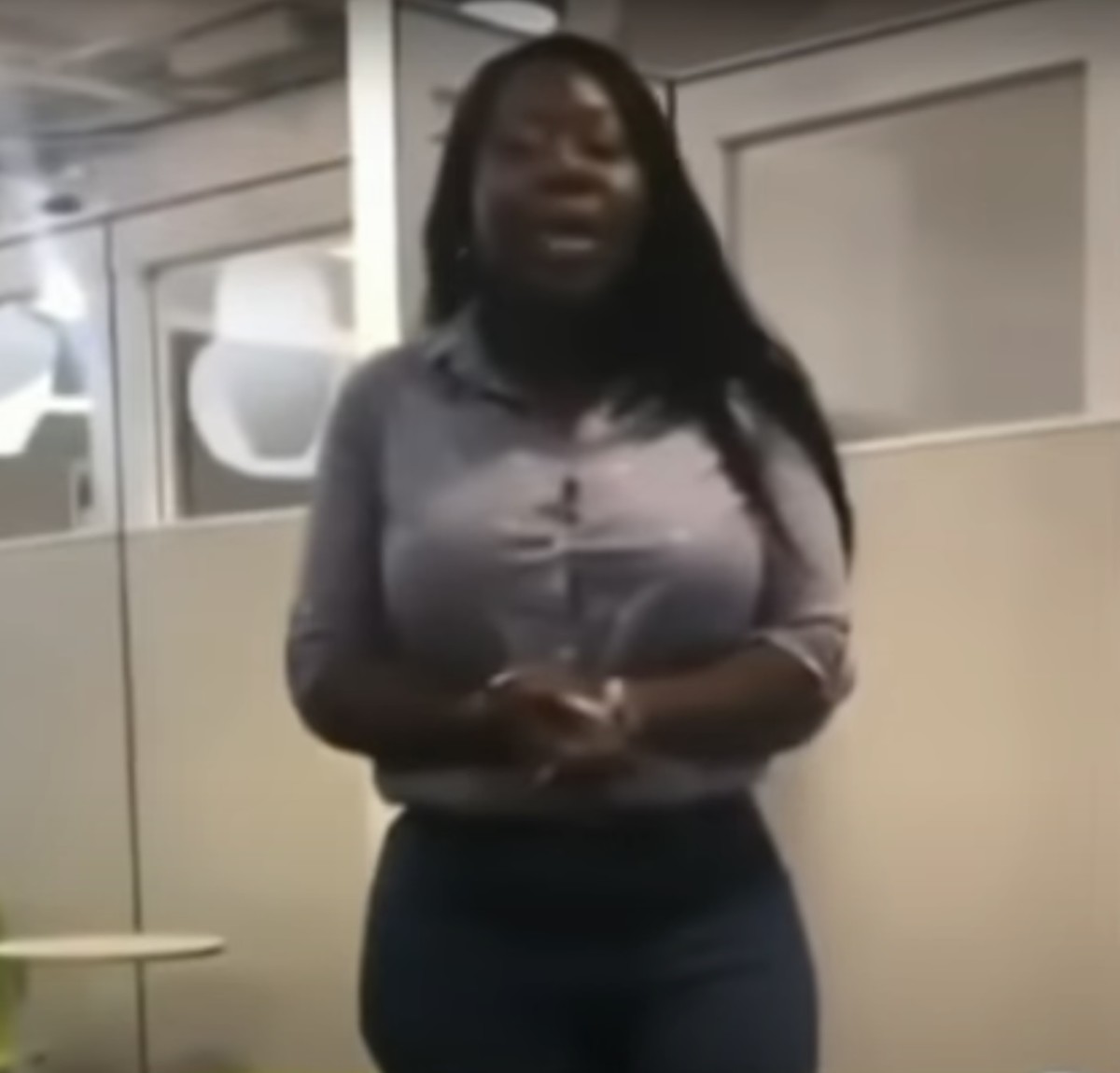 The comment, caught on video, has led to a firestorm, especially on social media.
Some say the student's views are an example of "racism." Others say the student was not only within her rights to express her views, but her views also had merit.
The university's president, Jim Ryan, tweeted after the incident to say that the new center, called the Multicultural Student Center (MSC), "is for all students." The university, on its official Twitter account, published a statement after the incident saying the centers are "open to all members of the University community."
Dr. Damon Williams, chief catalyst at the Center for Strategic Diversity Leadership and Social Innovation, told Diverse that UVA "should be commended" for the development of the four centers.
"My perspective is that universities should make strategic investments to create inclusive spaces," said Williams, whose institution conducts research on building dedicated space to advance diversity, equity and inclusion. He didn't elaborate on the Black student's comment, saying, "I don't know that young woman. My perspective is every space on any campus should be open to all students."
The University of Virginia took to Twitter to clarify: the university's newly relocated and expanded Multicultural Student Center is open to everyone at the university.
UVA this month introduced four new and expanded student centers in Newcomb Hall. Since the opening, some questions have been raised regarding the scope or inclusivity of these centers and their missions. UVA provided the following statement on Feb. 12 to address these questions: pic.twitter.com/BJ3LZCvIrE

— UVA (@UVA) February 12, 2020
According to AWM, the woman seen in the video has yet to be identified or verified if she is in any way affiliated with the university.
University of Virginia spokesman Brian Coy said that he was aware of the video, and then shared a statement outlining the goals of the Multicultural Student Center. "I believe deeply that we need to build a community that is not just diverse, but also inclusive," part of the statement said.
Watch the viral video below:
"Frankly, there's just too many white people in here … it does make some of us POCs uncomfortable when we see too many white people in here."

A woman @UVA tells white students that they're encroaching on space meant for people of color.

: @yaf (@WafaFlofa_Flame watermark) pic.twitter.com/lc0UrA4opG

— Washington Examiner (@dcexaminer) February 13, 2020
Watch the video report below:
Source: OpposingViews