A Florida father was shocked after he picked his 6-year-old daughter up at the bus stop, his little girl was sobbing and was sent home in just a pair of panties and a t-shirt.
The incident happened during class when the 6-year-old girl raised her hand to use the washroom. Her teacher allegedly ignored her and that's when the young student had her accident.
Her parents, Jennifer and Raymond McCurdy are outraged.
The father of the child, Raymond, is upset by the event and says his daughter suffers from a medical condition.
"She has medical issues and when she has to go she has to go," McCurdy told WKMG News.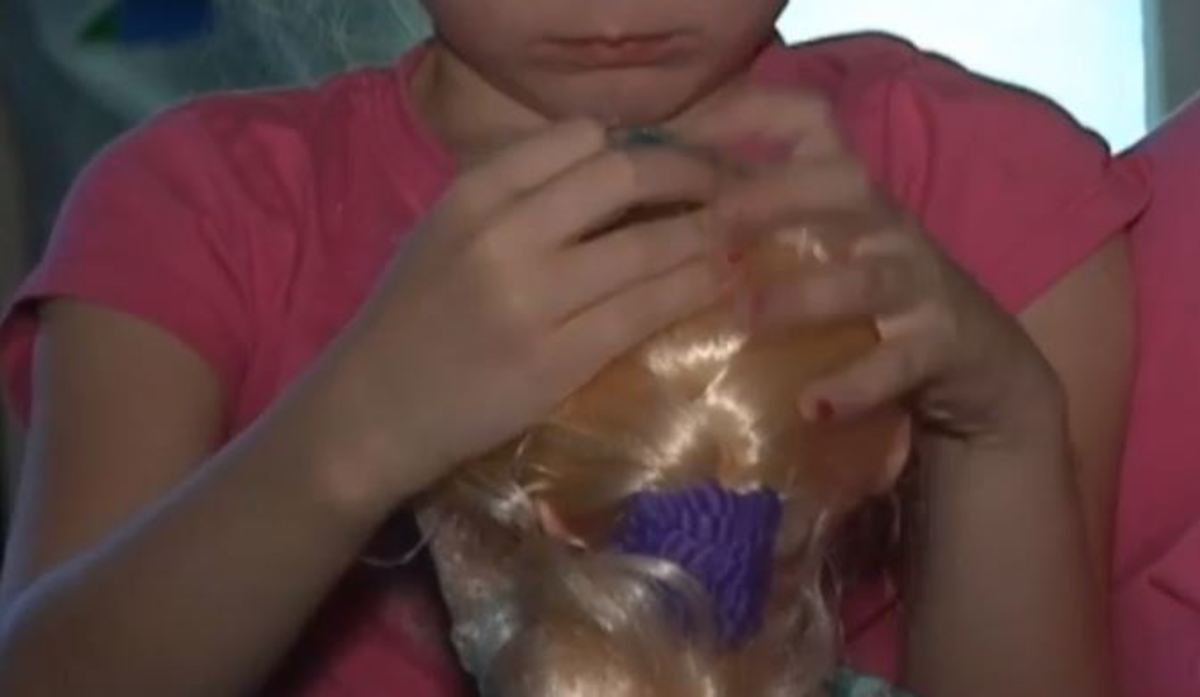 McCurdy's daughter doesn't want to go to school anymore and remains embarrassed by the situation. Raymond even said his daughter came off the bus crying and holding her soiled clothes in her hands.
"My kid don't want to go to school, my kid don't want to get on the bus," he told WKMG
"She been through enough in her life already, and she's only six," her dad said.
Wanting answers as to why his child was left bottomless, Raymond went right to the school and spoke with the assistant principal.
"Asking [the principal] why my daughter was sent home in just panties and a t-shirt. She begins to tell me: 'We thought she had a long enough shirt to be able to put her on the school bus and send her home,'" Raymond said.
Her dad was outraged, especially after he heard his daughter's side of the story – the side of the story the school doesn't want anyone to know. She asked her teacher for permission to use the bathroom but was denied because the teacher thought she was just "faking."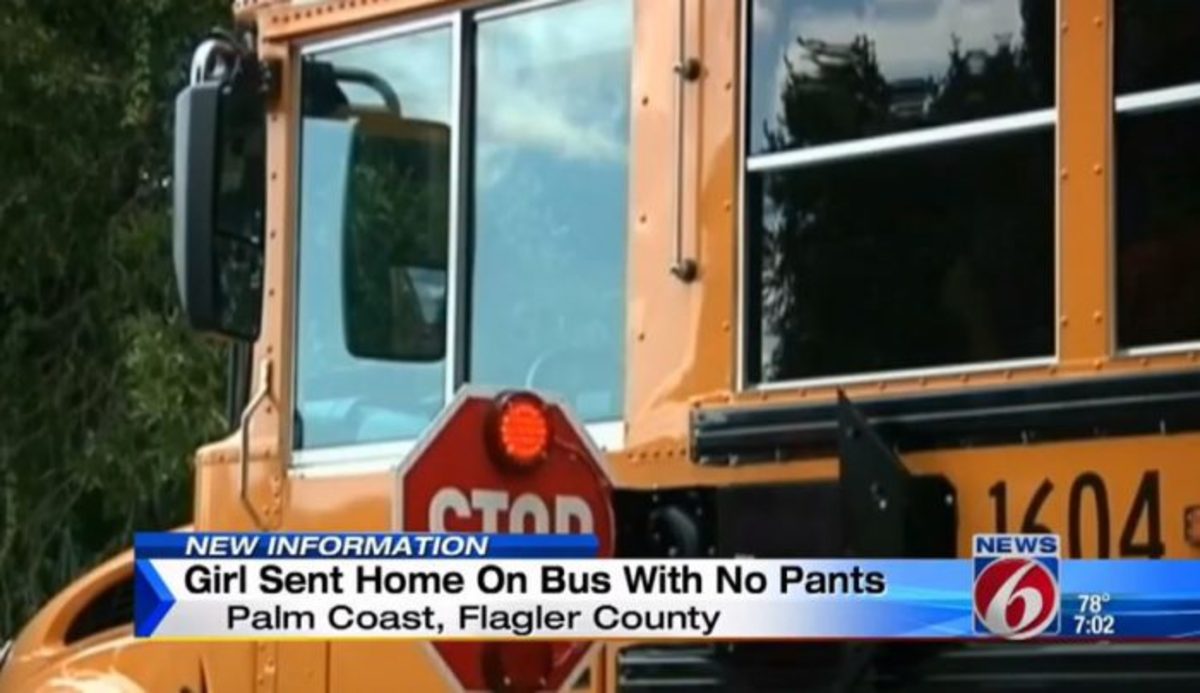 Six is a strange and wonderful age. Kids are discovering all kinds of new things about the world and new things about themselves too.
It brings with it a heightened sense of self-consciousness, and kids start to develop a sense of modesty. It's why they'll want to change alone, shout at you if you barge in on them in the bathroom, and ask to start using the stall solo out in public. This kind of body autonomy should not be ignored and definitely should not be violated by a parent or a school.
Most children would not be OK with being asked to take a ride with a bus full of their peers in only their underpants and a T-shirt. It is in fact the stuff that school-age nightmares are made of — that sense of exposure and the humiliation it brings.
McCurdy, for his part, has hired a lawyer, while the school administration says it'll be looking into what went wrong in this particular case. I think at the end of the day, the outraged dad said it best:
"They make me send her to school in clothes to their expectations. Why couldn't you send my kid home in clothes to your expectations?"
Sources: OpposingViews, ClickOrlando, WKMG News