A young father with a large DEVAST8 face tattoo says it is preventing him from finding a job. However, his face before he got it tattooed in jail is making rounds on social media.
Mark Cropp made international headlines last year when he begged for a job after the prominent tattoo across his lower face made employers turn away.
Cropp's brother designed the artwork to make him look tough after he landed in jail for a string of violent behavior. The tattoo was meant to be small at first, but the brothers got carried away while drinking homemade alcohol in jail made from fermented apples, sugar, and bread.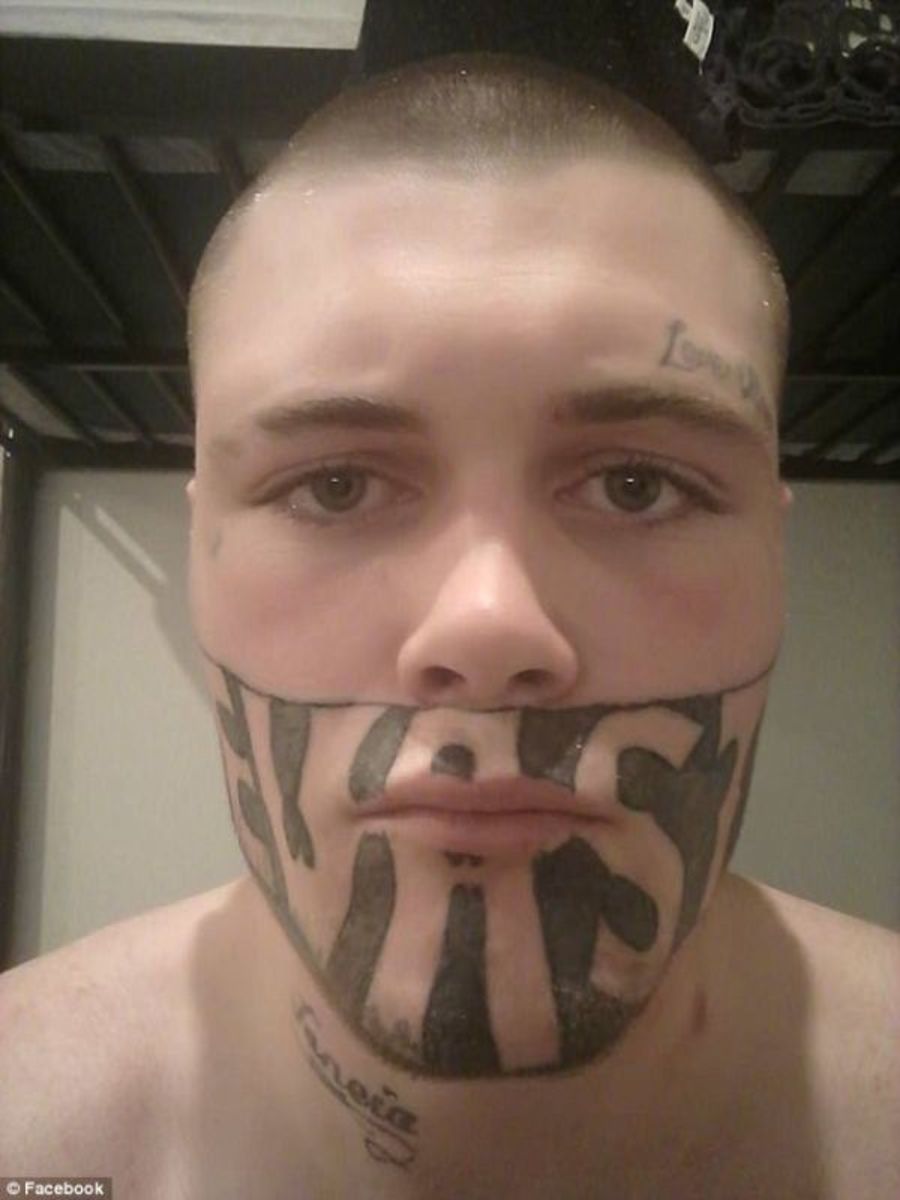 The 19-year-old said his brother did the regrettable tattoo while they were drunk on alcohol brewed behind bars in Christchurch, New Zealand.
"I went into jail with four tattoos and I came out with a full body suit," Cropp told the Daily Mail.
The tattoo was inspired by Cropp's nickname.
Cropp served 2 years in prison for a robbery case. He was accused of threatening a tourist with a knife in a fake drug sale. Mark dealt in fake drug dealing. While in prison, on the advice of his brother who happened to be in the same cell, Mark mulled over getting the intimidating tattoo to discourage other inmates from picking on him.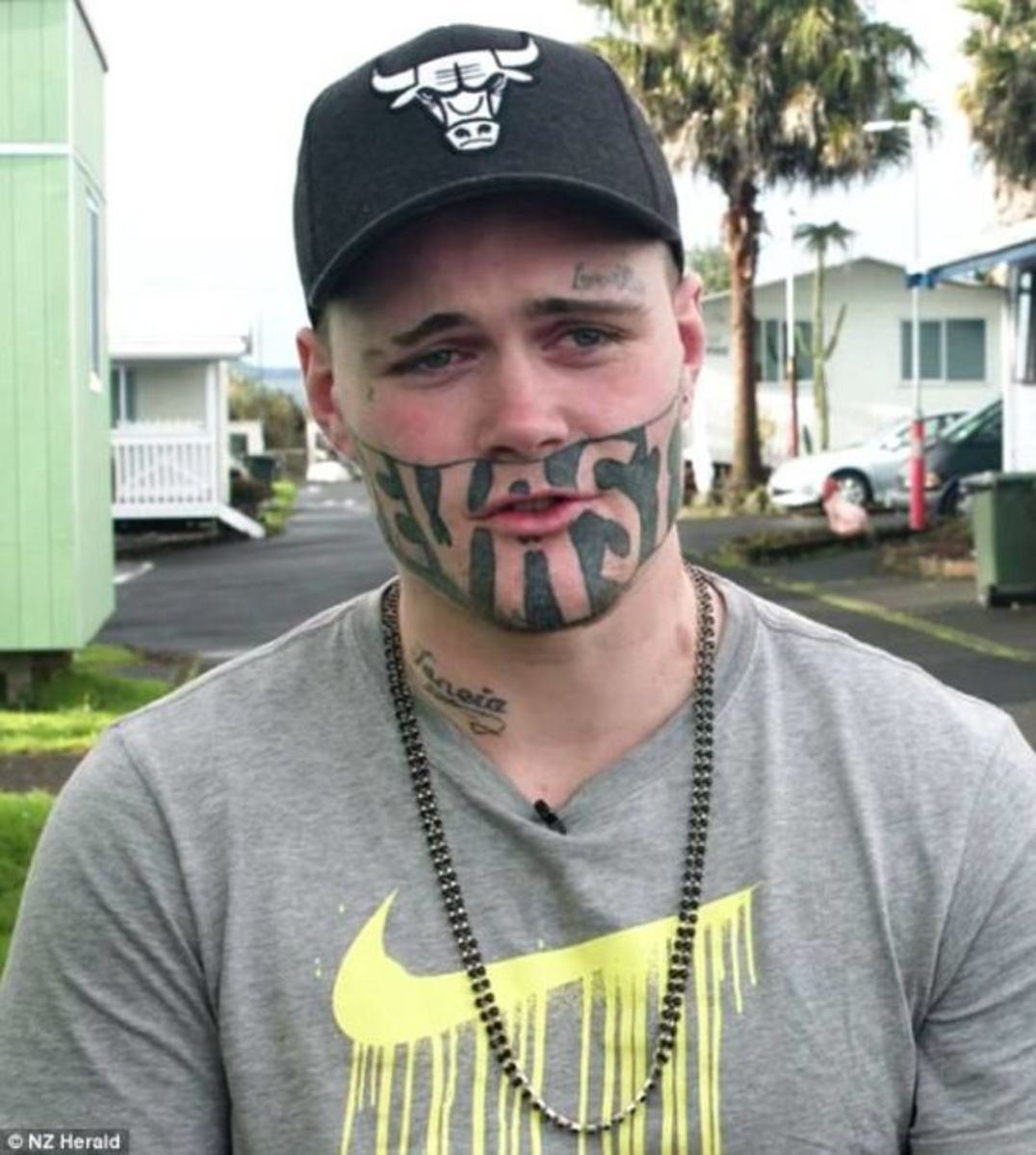 As far as those job offers, Cropp still hasn't settled on one yet. 45 job offers have come in from throughout the country, but he says he's waiting for "just the right one."
"Until I get my first paycheck and get a car I won't be able to get myself around," he said.
Now, photos of Cropp before his ink job have surfaced online. They show a baby faced "DEVAST8" before he went to jail.
According to Opposing Views:
Cropp said he also plans on having the tattoo removed.
"I am just working out a date to get it taken off, which sucks because it is going to hurt," Cropp admitted. "And because this tattoo means something to me and my brother did it for me, so it is hard to make the decision to get rid of it."
"But I know it is the best thing for my future, and I want to be a person my family can look to for support," he added.
Cropp now hopes to make some changes in his life.
"I have [learned] from my mistake," he said. "I still don't think people should be judged by the tattoos on their face, but I know it will keep happening unless I do something about it."
Cropp's Facebook plea for a job went viral and got him a position at scaffolding company PR Contracting, earning $22 to support his girlfriend Taneia Ruki, and their child.
Watch the video below for more details:
Sources: OpposingViews, Daily Mail, New York Post