A heavily-tattooed Australian woman is revealing she went through $120,000 worth of body modifications to morph from a blond-haired teen to what she describes on Instagram as a "blue eyes white dragon."
Amber Luke, 25, recently shared a selfie on her Instagram Stories under the caption "body modification is the ultimate form of self-expression." She also has a section in her Instagram account dedicated to before and after photos of her surgeries, including breast augmentation and butt enhancement.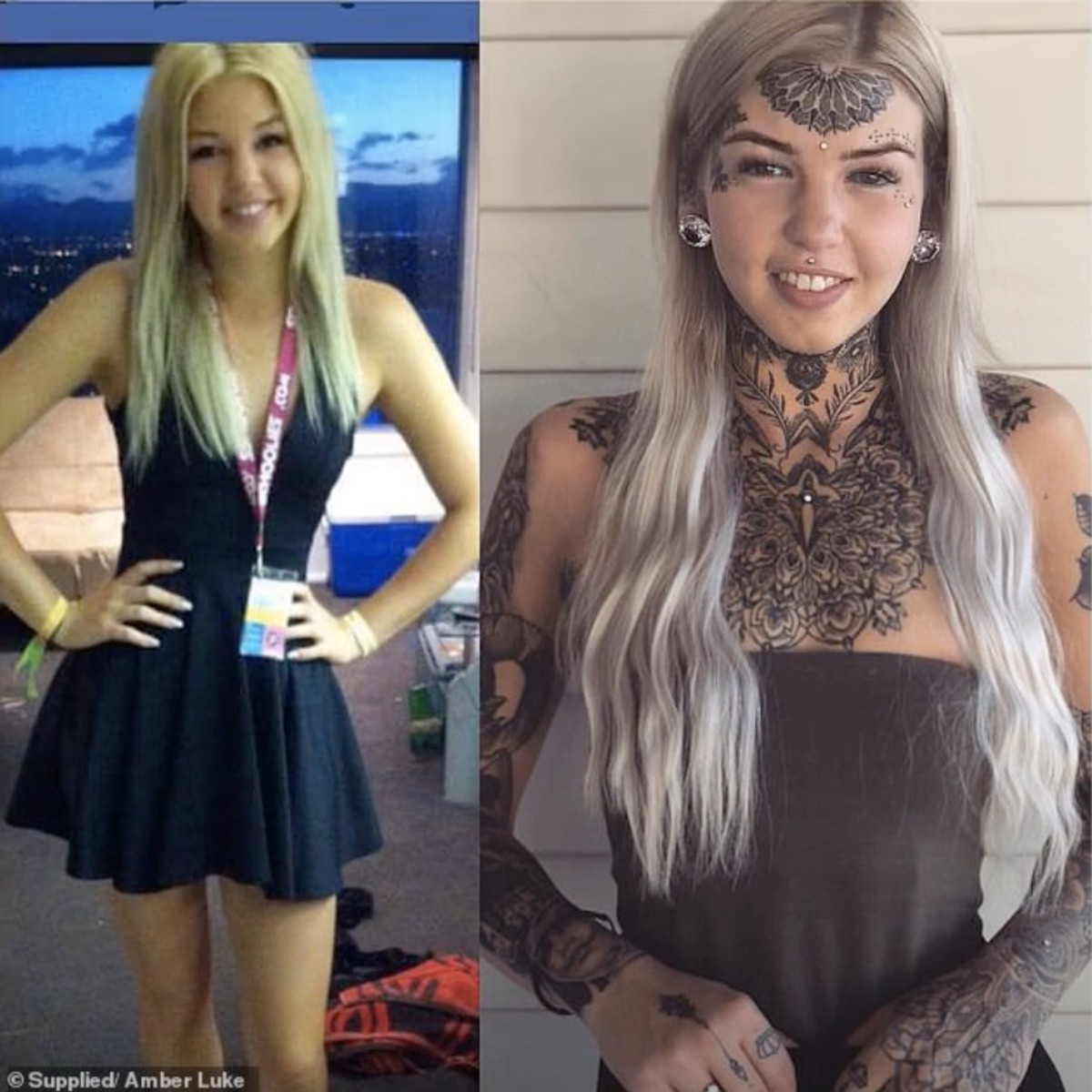 Amber, from Brisbane, Queensland, has splashed out $50,000 on nearly 600 tattoos, including blue ink injected into her eyeballs during an excruciating 40-minute procedure that left her blind for three weeks.
"I can't even begin to describe to you what the feeling was like, the best thing I can give you is once the eyeball was penetrated with the ink, it felt like [the tattoo artist] grabbed 10 shards of glass and rubbed it in my eye," she told Barcroft TV. "That happened four times per eye, that was pretty brutal. Unfortunately, my artist went too deep into my eyeball. If your eyeball procedure's done correctly, you're not supposed to go blind at all. I was blind for three weeks. That was pretty brutal."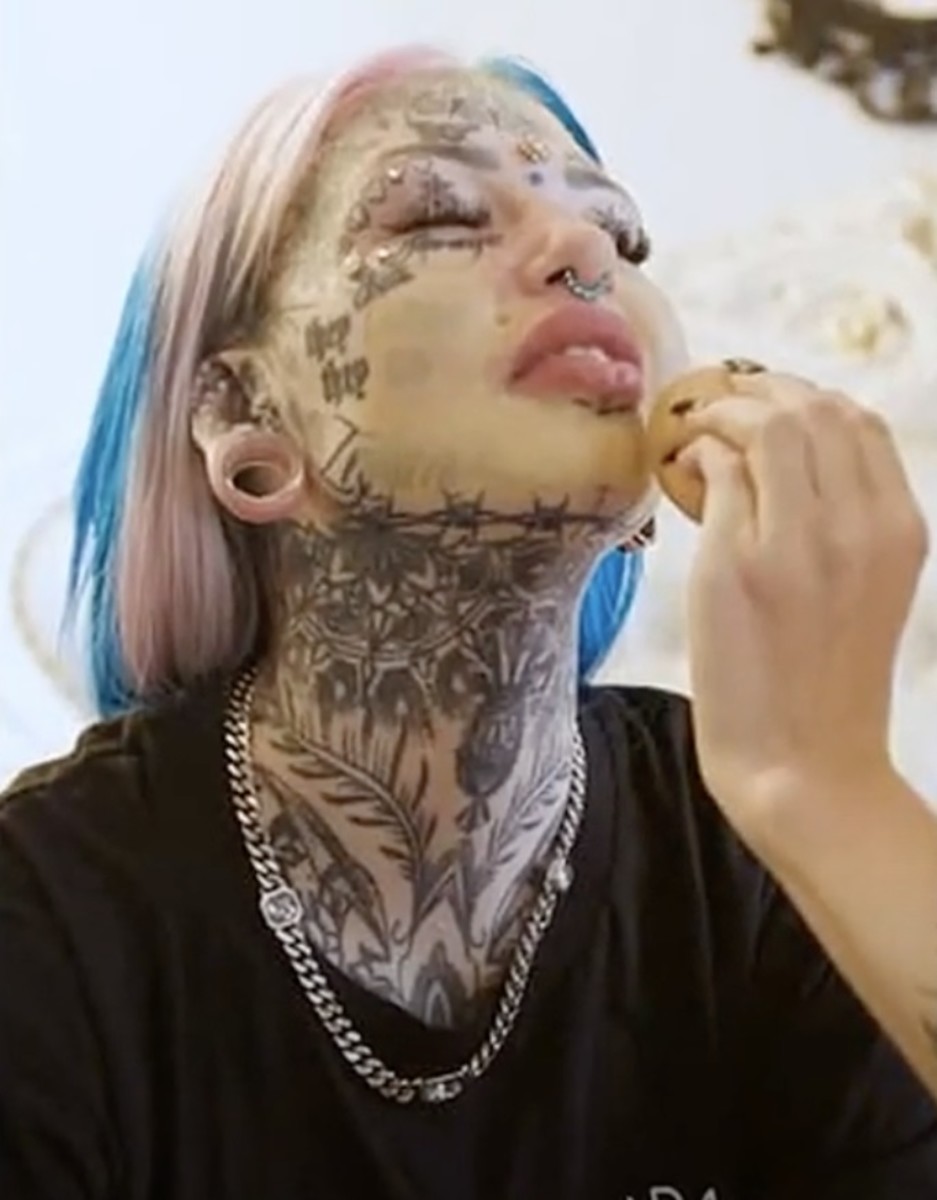 The 25-year-old spent a further $70,000 on extreme body modifications – including a tongue split, breast augmentation, cheek and lip fillers, pointed implants placed in her ears, and a Brazilian butt lift.
In a new social media post, the self-described 'blue-eyed white dragon girl' shared an unrecognizable picture of herself as a fresh-faced young woman with a tiny piercing on her cheekbone and a quote tattoo on her collarbone.
Amber has shared a never-before-seen picture of what she looked like before spending $120,000 on transforming her look from head to toe. The picture shows a tiny piercing on her cheekbone and a quote tattoo on her collarbone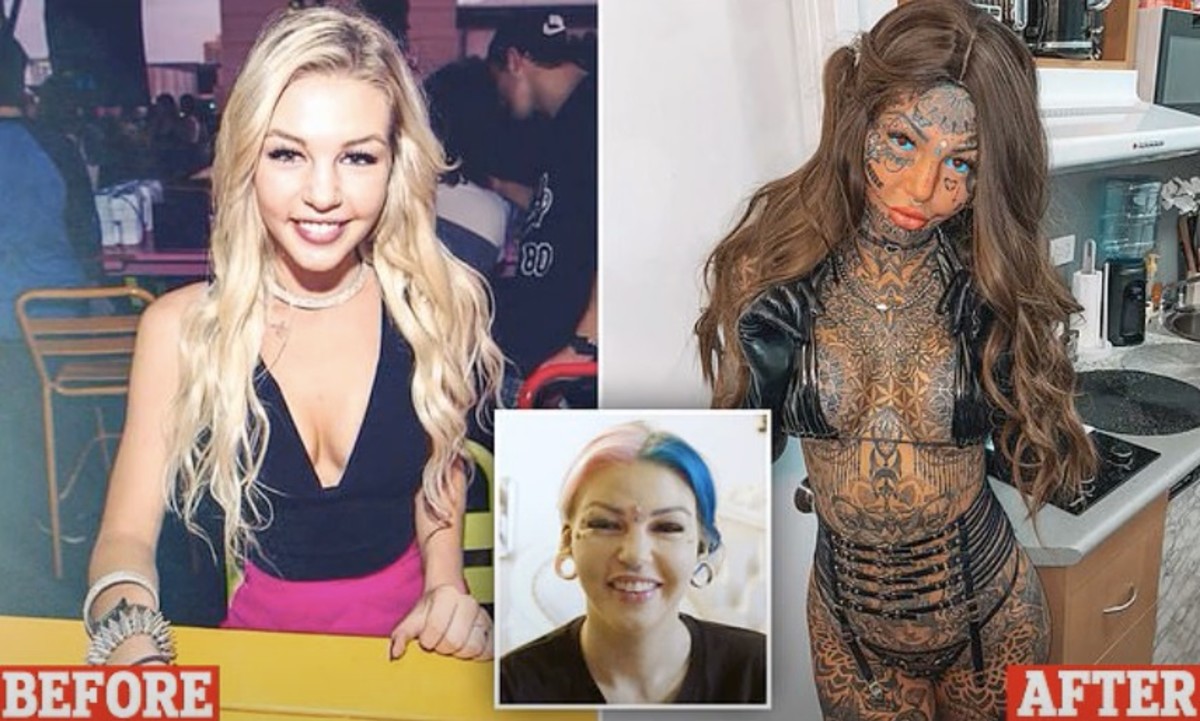 Amber stated that she had "no regrets" regarding her 10-year modifications.
"I'm not worried what I'm going to look like when I'm older, I understand that everyone ages and I don't think anyone will be looking too 'pretty' at 70 years old. At the end of the day, it's the only thing I can take to my grave with me," she said.
Watch the video below for more details:
Sources: OpposingViews, Daily Mail