Despite many warnings from caseworkers, a couple adopted a neglected young girl after learning of her tragic background.
Bernie and Diane Lierow raised five boys and when the boys had grown up they decided they wanted to adopt a daughter.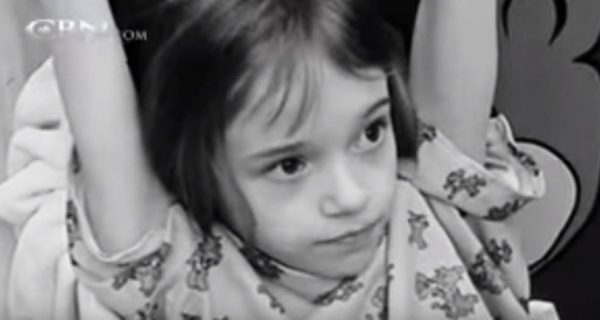 They then attended an adoption event. Although there were many children there, Diane was drawn to a black-and-white photo of a girl pinned to a bulletin board. The girl was not at the event, but Diane was drawn to her.
She says she had a feeling while looking at the photo that the girl was meant to be her adopted daughter.
As Diane and Bernie learned more about the girl's upbringing and story, caseworkers encouraged them to explore other options, saying there was "something wrong with her," but the couple felt a connection to the girl.
The girl was named Danielle and in 2007 an investigation lead police to a Florida home where they found Danielle at 7 years old, weighing only 49 pounds. She'd never been out of the house and could not talk or respond. She was considered a feral child.
"I've been in law enforcement for 27 years now, and this is by far, bar none, the worst case of child neglect I've ever come across in my career," says Detective Mark Holste.
Psychiatrists diagnosed Danielle with environmental autism. She was functioning at 0 and 6 months on all levels of development other than she was able to walk. Doctors told the couple that her basic care needs would be overwhelming.
Watch it here: The700Club/Youtube
Danielle's parents lost all parental rights after she was found, and Danielle was sent to a group home and put up for adoption.
According to a report on the Christian Broadcast Network, the Lierows decided to adopt Danielle after learning of her story and visiting her at school several times.
The parents say they knew raising Danielle would not be easy, but they were willing to take the risk.
Danielle now lives on a Tennessee farm with her adoptive parents, where she is learning to communicate (though non-verbally) and many other life skills.
"She's arrived at the place where she was meant to be," Diane said.
Watch it here: OWN/Youtube
Source: Taphaps