When she entered the room, the woman began to clean until she lifted up the bedsheets and placed her hand over her mouth. The video shows her standing in silence for several seconds. It's not until she sees Oreffice and Gibson outside the room that she begins to speak.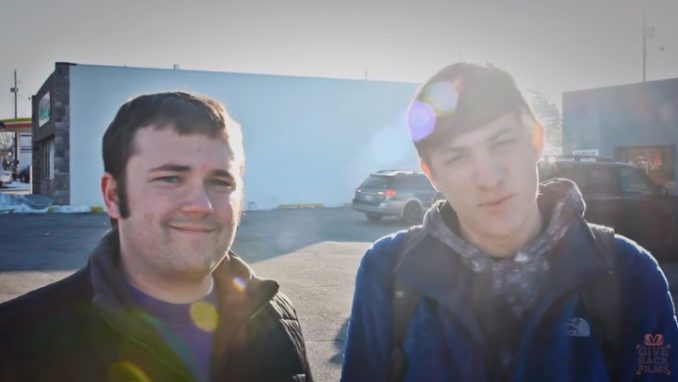 After she was left wanting to "punch them in the face," the footage has gone viral.
After talking with a fellow employee at the hotel, Kyle Oreffice and Josh Gibson became aware that the woman had just recently been hired and was in need of some extra money. That's when they decided to give their housekeeper quite a surprise.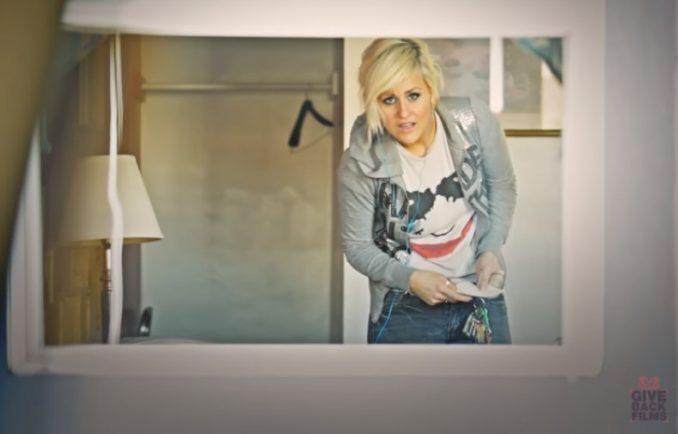 The unsuspecting young woman was about to be left stunned after the duo decided to put a little something extra under the sheets for her to find as she cleaned their room.
The team hid cameras in the room to capture it all so as not to miss her stunned reaction. Of course, they then uploaded the footage to YouTube for the world to see, where it's since gone viral for good reason.
It all took place in Park City, Utah, when Oreffice and Gibson, who run the YouTube channel Give Back Films, found a small hotel and decided to give back to a hard worker.
While we applaud the services of police, nurses, doctors, and teachers, those who make our food and clean up after us are often overlooked.
But, there is a quiet dignity in serving your fellow humans, and that's something Kyle Oreffice and Josh Gibson recognize.
Every day, others take care of our needs. This is especially true when we travel, even though we often don't recognize the importance of some positions. But, imagine if you checked into your hotel room to find it a mess from the previous guest.
Very quickly, you'd realize how those housekeeping services that we often take for granted really are extremely valuable. Knowing that housekeeping isn't a glamorous job but a very necessary one, Kyle and Josh decided to show one maid the appreciation she deserved.
While other YouTubers are using hidden cameras to pull "pranks," this duo takes a much different approach — and it's enough to bring tears to your eyes. Kyle and Josh prefer paying it forward over pranking unsuspecting individuals, and they sought to do just that as they created their YouTube channel Give Back Films.
In one of their many heartwarming videos, the pair first messes up a motel room near Park City, Utah, unmaking the beds and rolling around in the sheets. Then, they leave a $500 tip peeking out of the sheets for the maid to find, all while their hidden cameras are rolling.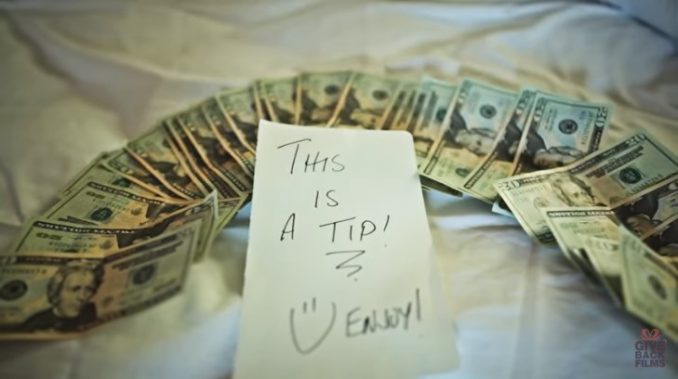 More backstory from Taphaps (Watch the full video below):
After appearing to leave the room, the men laid in waiting for the young woman to discover what they had done, secretly watching her every move. Unaware of what awaited her, the unnamed housekeeper went into the room and immediately got to work. And, it wasn't long before the deserving maid found her reward. Her reaction says it all.

Although they don't identify the woman by name, they do tell her incredible story. It turns out she's an incredibly hard worker as the motel's owner recounts how the maid became employed at the motel after staying there as a guest.

The young woman had come to the motel, looking for a place to stay, when she noticed a "Now Hiring" sign. The motel had lost their maid as they headed into the busiest season all year. So, mostly out of desperation, the owner agreed to hire the woman when she inquired about the sign. Little did the owner know, it would be a blessing for them both.

The new maid efficiently cleaned the rooms as she was instructed, but left the owner in disbelief when she was asked to do some laundry. Not only did she run the wash, she organized the laundry supply area, making things more efficient and proving she was willing to go above and beyond in her duties.

This is just a good story all around, featuring so many good people from the maid who does her job well to the men who seek to reward such people. It's amazing how one act of kindness can warm so many hearts. Not only was the maid moved by the sweet surprise, but you can tell that her boss and the men who offered the tip were as well. We often hear, "Be the change you want to see to see in the world." These men do just that, and luckily, they share that beauty with the rest of us as they make the world a better place — one selfless gesture at a time.
Watch it here: Youtube/GiveBackFilms
Source: Taphaps