In Kentucky, a 15-year-old girl was arrested and taken to a juvenile detention center for six days after wearing a T-shirt to the class that protested her high school's dress code.
Her mother, Theresa Rucks said that her daughter was unaware of what she claims is a new rule change until she was suspended for breaking it when she wore a shirt that showed her shoulders.
According to Yahoo! News reports, Rucks was outraged by the suspension and decided to help her daughter protest what they thought was an unfair rule.
Isabella Messer allegedly changed the dress code and wore an oversize turquoise T-shirt to Hopkinsville High School with the message "Do my shoulders turn you on?" printed across the front "If so, return to the 1920s," written across the back. But, neither anticipated that the "peaceful protest" would land the teen in juvenile detention.
Theresa Rucks, Isabella's mother, told INSIDER that her daughter was given two reasons by two different school officials to explain how her T-shirt violated the dress code. This was despite the T-shirt covering up to her neck, and her upper arms.
The assistant principal told Isabella that the T-shirt was conveyed as "harassment" for the punishment he gave her after violating the dress code the first time around. She was wearing an off-shoulder shirt at the time.
The principal then told her that the T-shirt violated the school's dress code because it had "sexual content."
The police report filed regarding the incident states that Isabella was uncooperative and loudly argued with the principal when she was questioned about the shirt. She resisted being arrested by a school resource officer but was finally handcuffed after she pulled away.
The report also stated that she kicked the officer on the right shin when he attempted to confiscate her phone. It's always a good idea to obey an officer's commands and respect their authority, even if you don't agree with them at the time.
The teen's mother was then notified, but the teen was not released into her mother's custody. Instead, Isabella Messer was arrested for disorderly conduct, resisting arrest, and third-degree assault of a law enforcement officer.
Furious, the family states Messer is the one who was assaulted, claiming the scuffle left marks on the teen's wrists and neck — marks which Messer's grandmother photographed and posted on social media.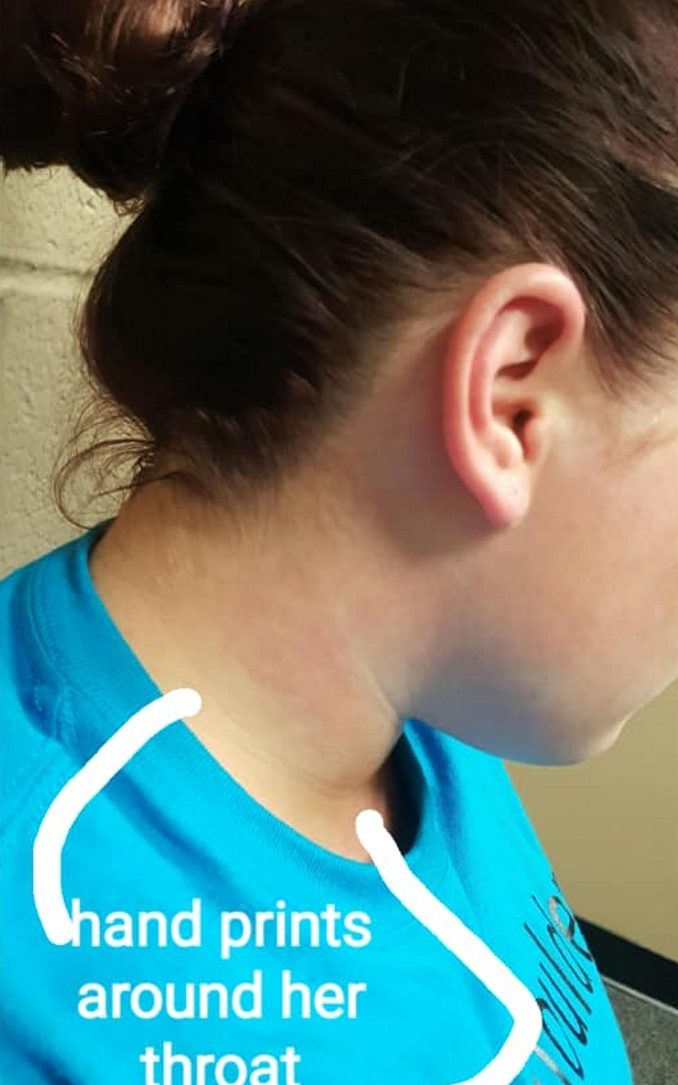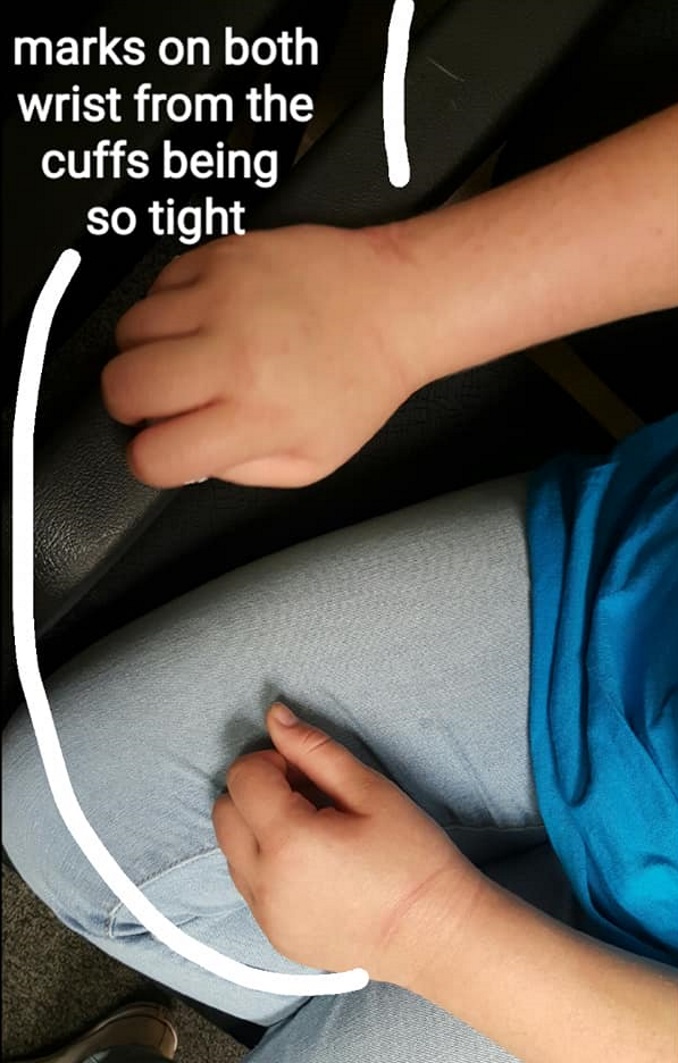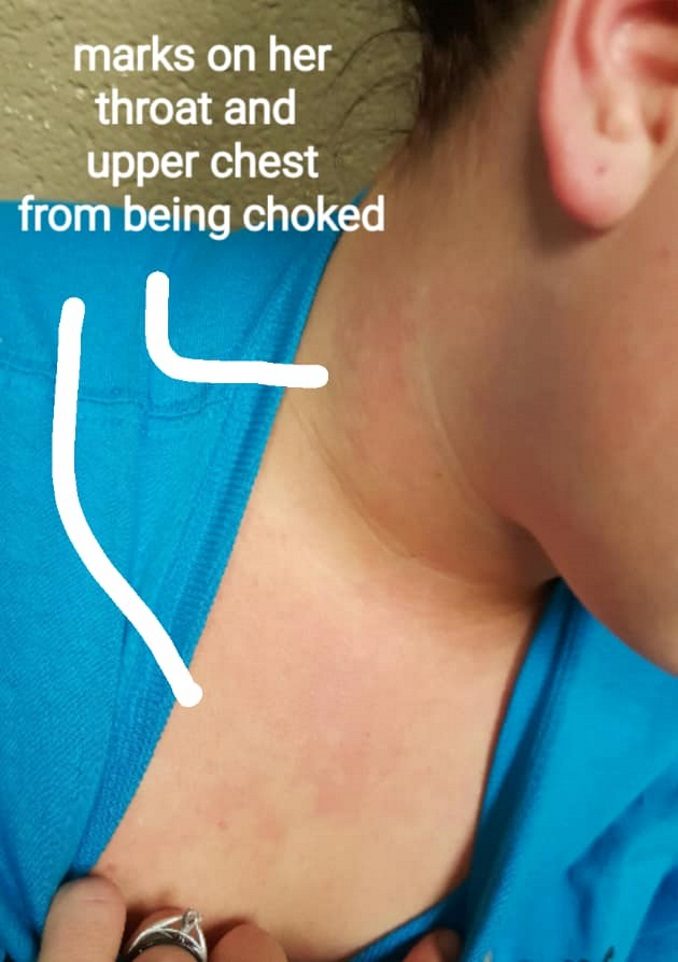 Read more of this story from Taphaps:
Messer was transported to McCracken Regional Juvenile Detention Center, where she spent an unpleasant six days. "It was freezing, and the blankets were super thin, and the clothes were super thin," she said. "The food tasted super horrible too, so I was not eating a lot," she added, describing the detention center, where she further alleges she was with girls who had stabbed other kids and attempted murder.
Messer was eventually released for her first court date, which also happened to be her 15th birthday. However, she did not return to school. Instead, her mother enrolled her in an alternative school. When the teen isn't at school, she's on house arrest and allegedly can't even go outside to her own backyard, pending her next court date, which was scheduled for the following month.
"All Christian County Public Schools have a dress code for students," the Christian County Board of Education said in a statement, according to the Kentucky New Era. "Our students along with their parents and guardians are aware of dress code rules and the code's enforcement."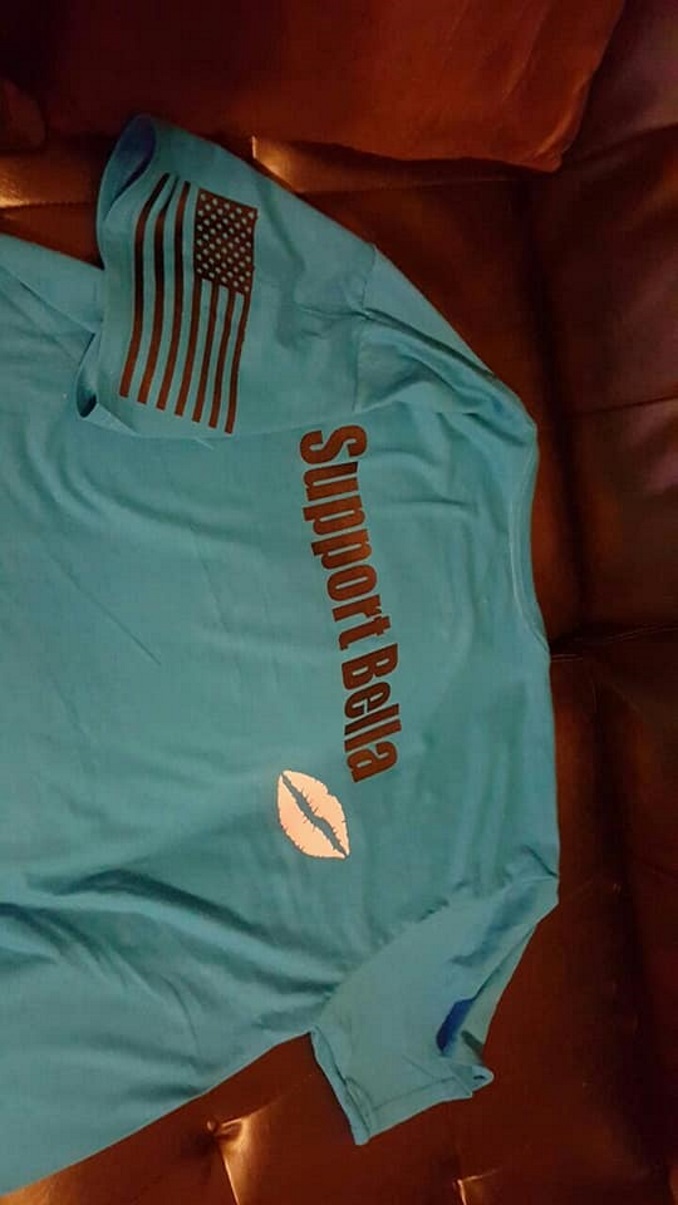 Theresa Rucks is standing behind her daughter and has launched a #SupportBella campaign on social media — complete with shirts, of course. "I'm not under any circumstances sending her back to that school," Rucks said, supporting Messer's desire to attend an online homeschool rather than return to Hopkinsville High School after her "peaceful protest" turned into something else. The only question is, who's fault was that?
Sources: Taphaps, Yahoo! News, Kentucky New Era, Insider