He blamed the U.S. government for his father's downfall. Thus, he went on a killing spree. He walked downtown and became a serial killer, and Police revealed more about the suspect.
Watch it here: Youtube/WDTNTV
In April 2017 in Fresno, CA, Kori Ali Muhammad, 39, a Nation of Islam follower, went on a killing spree, resulting in the death of four people.
The killing started with the fatal shooting of Carl Williams III, a 25-year-old security guard. Muhammad argued that Williams harassed him. A surveillance video from the Motel 6 in northwest Fresno, California, where the shooting happened, showed Muhammad executing an attack as the security guard talked to his friend. Muhammad's clear image was also captured in the video.
Initially, the suspect went into hiding and considered running away; however, just five days later, Muhammad got WiFi long enough to realize he was already a wanted man. according to ABC 30, after seeing himself named as a suspect in Williams' death, Muhammad then changed his plans.
According to The Fresno Bee report, since he was already a suspect in the killing of one white man and knew it was only a matter of time before he will be arrested, Muhammad thought he might as well go out and kill more. Thus, he went downtown, became a serial killer, carrying out three racially influenced killings.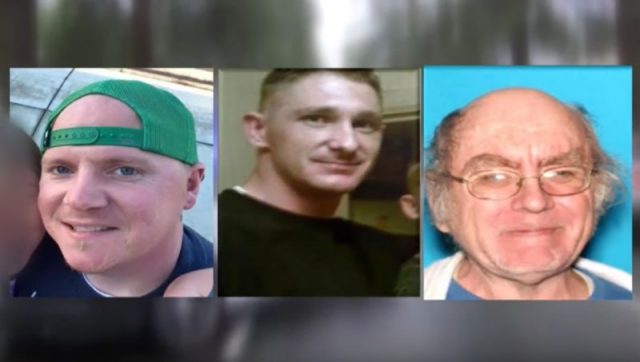 Kori Muhammad was arrested by police after killing Zackary Randalls, Mark Gassett, and David Jackson. He even told the police that he was well aware of the reason for his arrest.
Muhammad said:
"Because I killed those people and the security guard."
He then disclosed to the authorities, in detail, how he came to the decision to kill the other three men. Sadly, it all boils down to the color of their skin as he claimed that he was upset with racism against blacks in the United States.
Muhammad added:
"It starts taking its toll on you and you get fed up with the racism. You get tired of letting things slide."
Muhammad confessed to investigators that he targeted and killed the three men because of their skin color, their race. He added that he was tired of the disrespect against blacks and that if he was "going down for murder," the best thing was to "kill as many white men" as he could.
That admission happened during his first police interview after his arrest, which was shown during his capital murder trial.
Watch it here: Youtube/CBS47
Muhammad disclosed that only did the killings after being triggered by the site of a Pacific Gas & Electric truck. Initially, he decided to target the truck because his father worked for the company until his dependence on illegal substances ruined his life.  Because of this, Muhammad condemned the U.S. government for his father's downfall, claiming that the government allowed crack cocaine to proliferate.
Muhammad admitted:
"When I walked up to the [PG&E] truck, I saw a Mexican driver and a white guy. I didn't want to target the driver because he was Mexican, so I shot the white dude.
Muhammad fired his Colt Python .357 revolver four times to Zackary Randalls, 34-year-old. He then reportedly fatally shot Mark Gassett, 37, and David Jackson, 58. He admitted that he targeted them simply because they were white. His hate for white people wasn't anything new,, according to his own family.
Watch it here: Youtube/BETNetworks
Muhammad confessed on video:
"I didn't want to do nothing to law enforcement, so I just found some white men to kill."
While his confession video is being played in the court, Muhammad couldn't make it through his entire video and he preferred to leave the courtroom and ask to return to his cell, renouncing his right to be present — something he had already done multiple times during the course of his own trial.
That's not the only uncommon event to take place in the courtroom involving Muhammad. The defendant also held aloft a Nation of Islam newsletter for cameras during his hearings. According to ABC 30, Muhammad's religion, which has been "condemned by mainstream Muslims," could be part of the case against him.
Here's what ABC 30 said:
"His confession included a few off-the-wall comments about his deadly magic. But investigators have argued his belief system may sound like conspiracy theories, but it's openly discussed and accepted in the Nation of Islam. The defense will argue it's evidence he was insane at the time."
The fact that Muhammad laid out his decisions in detail to the police doesn't paint a picture that he didn't know what he was doing.
Fresno police detective Miguel Alvarez explained:
"This is telling me that he knows exactly what's going on. He knows exactly what occurred earlier."
As of June 2020, Muhammad was sentenced to life in prison without the possibility of parole. He was convicted by a Fresno County jury in April of first-degree murder, second-degree murder, attempted murder, and other crimes, the Fresno County district attorney's office said.
Sources: taphaps, Youtube/WDTNTV, ktla, abc7news, abc30, fresnobee, Youtube/CBS47, Youtube/BETNetworks