The official name for a new $400 million Royal Research Ship could be the "RRS Boaty McBoatface" after the British public was asked for its ideas.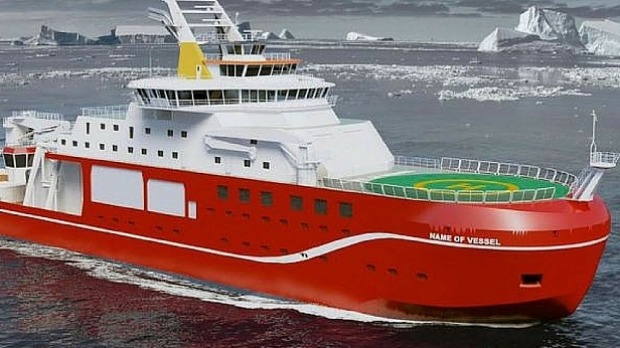 The National Environment Research Council asked for the names suggested to be inspirational, such as a historical figure, landmark or movement, and not names of ships which already exist. But the people have spoken…
However, naming a research ship "Boaty McBoatface" has received mix reviews on Twitter.


Currently, Boaty McBoatface has a massive lead. In second place, more than 13,000 votes behind, is the RRS Henry Worsley – named after an explorer.
The Top 15 Suggestions:
RRS Boaty McBoatface
RRS Henry Worsley
RRS Pillar of Autumn
RRS David Attenborough
RRS Boaty McBoatface the return
RRS Boat
RRS Pingu
RRS It's bloody cold here
RRS Usain Boat
RRS Tiffany Aching
RRS Red Dwarf
RRS Tom Crean
RRS Ice Ice Baby
RRS Notthetitanic
RRS Ada Lovelace
Once completed, the vessel will be deployed on research missions to the Arctic and Antarctic and be able to spend up to 60 days at sea. It will carry up to 90 scientists and support staff.
Will it be named Boaty McBoatface, Henry Worsley, or possibly Boaty McBoatface The Return? Only time will tell…